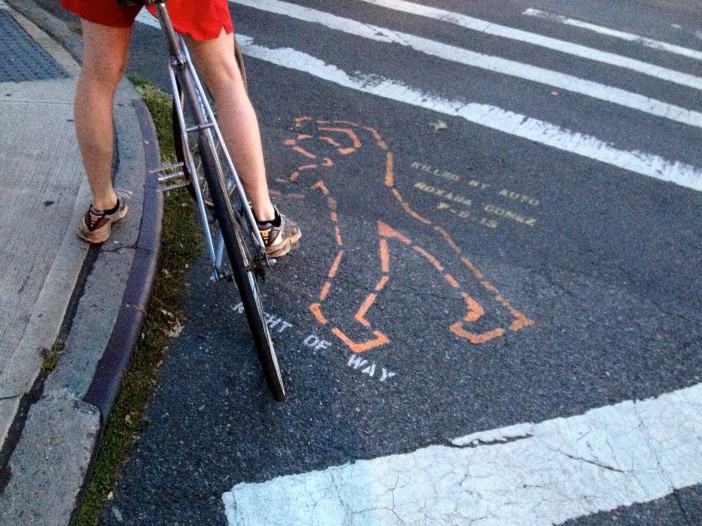 A drunk driver who struck and killed a woman on Flatbush Avenue at St Marks Place last year was sentenced this week to three years of probation, a $500 fine, and a six-month license suspension after he pleaded guilty to operating a motor vehicle while intoxicated, according to Streetsblog.
On July 5, 2013, driver Eric Nesmith, now 26, hit 27-year-old Roxana Gomez as she was walking at that intersection just after midnight, and she later died of her injuries. According to the Post, Nesmith stayed at the scene, and admitted having consumed up to six beers at a 4th of July gathering. His blood alcohol level was reportedly .126, far beyond the .08 legal limit.
But the driver was not charged with homicide in the case, because, according to a statement from the Brooklyn District Attorney's office that Streetsblog received in January, an accident reconstruction expert found that alcohol was not a factor in Gomez' death.
Gomez was a program coordinator at MADRE, an international women's human rights organization, which said of her after her passing that she was "a young woman full of laughter, intelligence and tenacity." Our thoughts remain with her family and friends.