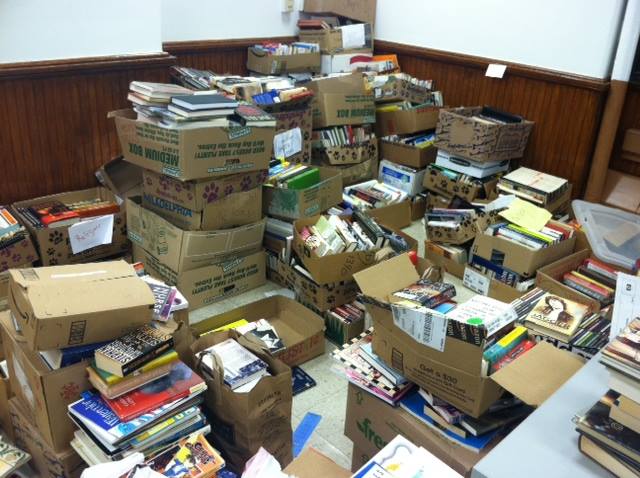 The spring book sale at the Park Slope Library is coming up on Saturday, April 26 from 10am-5pm, which is free to attend, with preview sale on Thursday, April 24, from 5-7pm, which has a $10 entry fee.
The Friends Group is still accepting donations — bring gently used books of all genres, CDs, and DVDs to the library at 431 6th Avenue, on the corner of 9th Street, this Saturday, April 19 from 10am-4pm.
As you can see from the photo above, though, they've already received quite a haul of donations, and they need some help sorting them all! If you can donate an hour or more of your time, they'd really appreciate it.
Photo by Friends of Park Slope Library