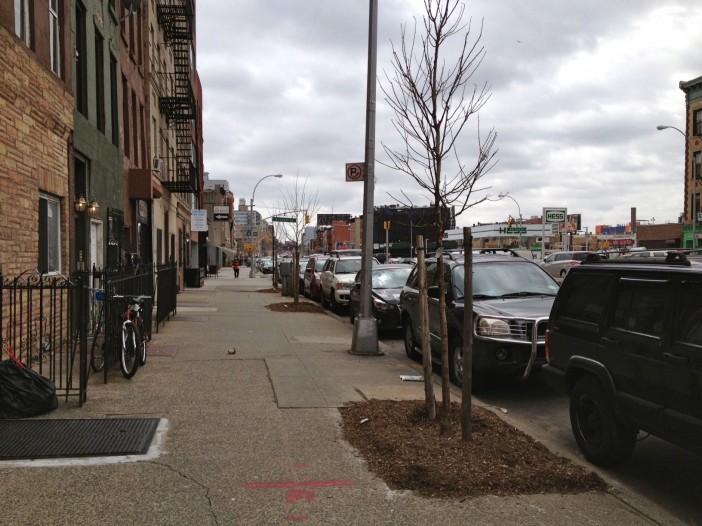 We're loving seeing more and more trees planted along 4th Avenue, as the New York City Department of Parks & Recreation is adding 50 trees along the street. Some have already gone in — we've noticed them as far north as Degraw and as far south as Prospect Avenue.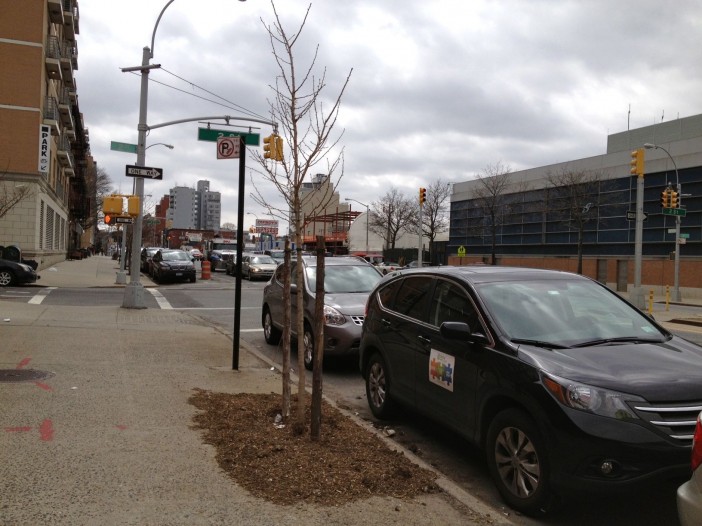 It's just the beginning of some green we'll see along 4th, as the stretch from 8th to 18th Streets will be receiving new plantings, plus benches, raised medians, and more, as one of the winning Participatory Budgeting projects in Councilmember Brad Lander's District 39.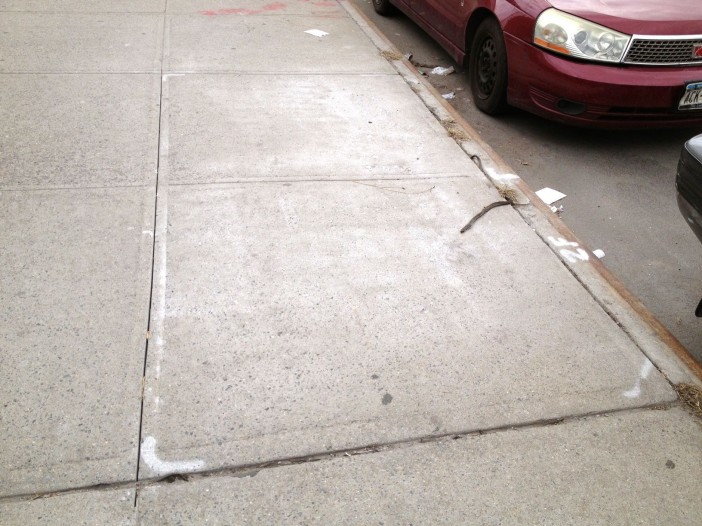 And there are still more trees to come in our area — wherever you see these markings on the sidewalk, that's a future tree pit.
Want to make sure those trees survive? Consider adopting one and caring for it, or becoming a TreeLC Care Captain and leading neighbors on your block to care for 10 trees. Or join Forth on Fourth Avenue, a committee of the Park Slope Civic Council, who've been advocating for more and caring for existing trees, to help them with tree care. Sign up through MillionTrees or email them at .
Everyone who walks down 4th Avenue under the hot summer sun will appreciate it!