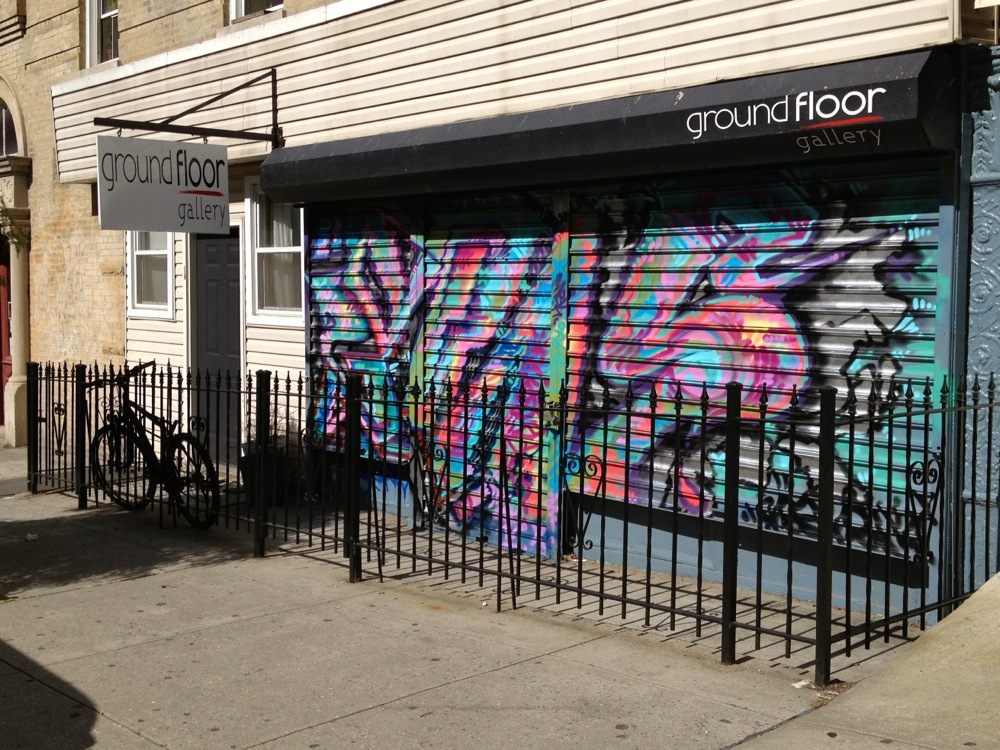 When Ground Floor Gallery opened at 353 5th Street in April of last year, curators Krista Saunders and Jill Benson hoped to connect the Park Slope community to emerging artists from all over Brooklyn. Now, on their first anniversary — which they're celebrating with the Ground Floor Gala on Thursday, April 17 — the pair say they're proud of the warm and inviting space they've created in such a supportive community, while understanding their work isn't done yet.
"This is a tough business and it takes time to build a following and the kind of returns ​we'd like to see," Krista says. "It's really important to savor the small victories and realize that you're actually making significant progress day by day, week by week — like celebrating your first year in business!"
They first opened in the former Urban Alchemist pop-up shop with an exhibit that launched on April 6, 2013, and the space has changed in some ways since. Urban Alchemist moved on to cultivate its online presence, and as of this spring, the space is a full-fledged art gallery.
"With that said, the space remains as warm and inviting as it was when we opened last year," Krista says. "People tell us that all the time, and we're thrilled about it!"
"When I'm in the gallery, as Krista mentioned, it just feels so inviting," Jill says. "In the winter it is cozy, and in the summer we open the doors up and it is bright and welcoming. We change our shows up about every six weeks, so there is always something new and interesting."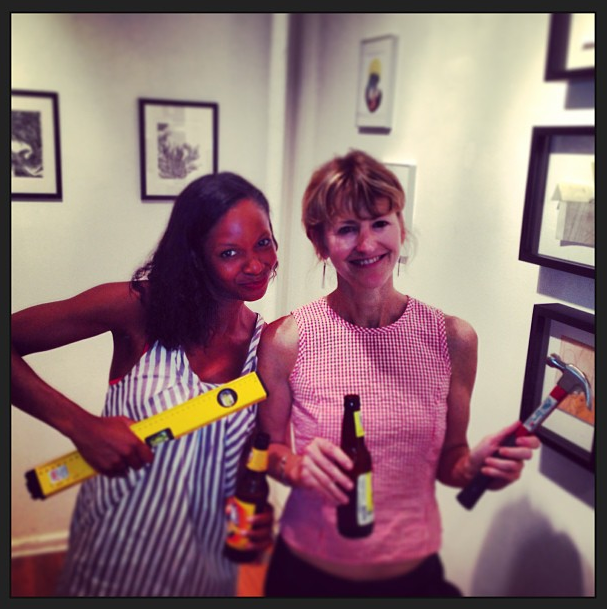 Krista (left) and Jill, hard at work. Photo by Ground Floor Gallery.
Krista and Jill agree that one of the biggest challenges of their first year has been getting the word out that the gallery is there, and that they're showcasing exciting art.
"We are just off the corner of 5th Ave, the main drag, and people are still surprised to find us here," Jill says. "We are trying to get the word out and also have a physical reminder, like a sign at the end of the block."
"It's just the two of us, and the kind of comprehensive marketing we'd like to execute — even to more of Park Slope — is just not possible with our budget and resources right now," Krista says.
Jill agrees, adding that they've learned they can't do it all themselves, but they've been fortunate to find a helpful, supportive community.
"From installing the shows to getting word out, we have learned to ask for help," she says. "It's very satisfying to work with our fellow businesses in the neighborhood to get the word out about our gallery and to reciprocate. There are so many wonderful small businesses in Park Slope, and it's great to help each other out."
They hope to expand that neighborly spirit in the future, so look out for more creative, community-oriented partnerships with other small businesses in the neighborhood, and more events to let the neighborhood know about the art coming from our area.
"We're also going to be organizing events for emerging artists and ​tours of artist studios for any art-curious neighbors," Krista says.
"And we will continue to show the wonderful work we have discovered from the artists in our community," Jill adds. "I am always amazed at the work we see out there."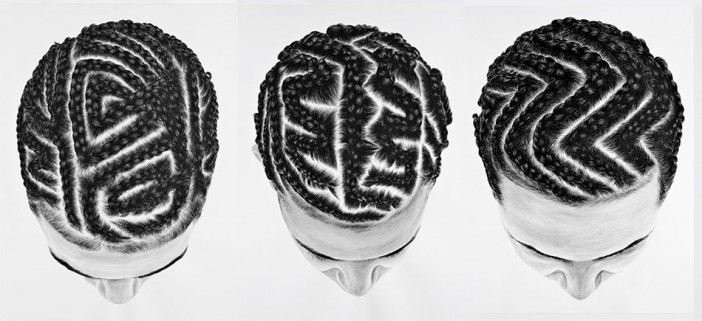 Art by So Yoon Lym via Ground Floor Gallery
Join them for the Ground Floor Gala, the one-year anniversary celebration and show, on Thursday, April 17 from 6-9pm. The show will feature six emerging artists selected by artists they've shown in the past year — Kevin Darmanie, Glenn Garver, Jack Henry, So Yoon Lym, Lina Puerta, and Allie Rex — and the exhibition will be on view through May 11. Tomorrow's bash will also include "The Oracle Project," individual sessions with artist Eliza Stamps involving drawing and fortune telling.