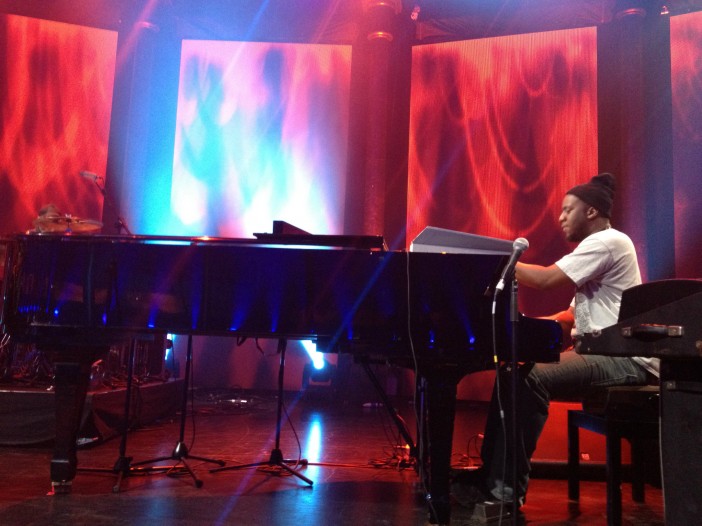 The long weekend begins! If you're hanging out in the neighborhood, it might seem a bit quiet, but there's still plenty going on, from bingo to a free Celebrate Brooklyn show, from a celebration of boobs and beers to a walk through the park to check out some birds. Those and more great events detailed below.
Looking for something to do with the kids? Check out our roundup of family-friendly events!
Park Slope Bingo Club
When: Thursday, July 3, 8-11pm
Where: Union Hall, 702 Union Street
What: Stamp those cards for a chance to win drinks, show tickets, and cold hard cash. There will be multiple games through the night, and you can buy in with a $5 pack of cards anytime.
How much: Free to enter, $5 to play.
Wasabassco's America F*ck Yeah!
When: Friday, July 4, 7pm
Where: The Bell House, 149 7th Street
What: Expect beers, BBQ, and boobs at the fourth annual celebration which will feature striptease salutes to the Great American Institutions: hot dogs, cold beer, tassel twirling, and much more.
How much: $20, tickets available in advance.
Macy's Fourth Of July Fireworks
When: Friday, July 4, 9pm
Where: Over the East River
What: Here's what you need to know to catch a glimpse of the fireworks!
How much: Free!
Celebrate Brooklyn: Robert Glasper Experiment Featuring Talib Kweli/Glenn Kotche/Aja Monet
When: Saturday, July 5, 7pm
Where: Prospect Park Bandshell, 9th Street and Prospect Park West
What: Join Celebrate Brooklyn on Saturday for trio of talented performers: Nuyorican Poets Café Grand Slam Champion Aja Monet kicks things off, followed by percussionist and composer Glenn Kotche, and Grammy-winner Robert Glasper's "elevated hybrid of jazz, hip-hop, and R&B," will be joined by Brooklynite Talib Kweli and his "lyrical pyrotechnics."
How much: $3 suggested donation.
Bloody Bloody Andrew Jackson
When: Saturday, July 5, 8pm
Where: The Old Stone House, 3rd Street between 4th & 5th Avenues
What: The premier on Thursday night has been called off due to the forecast, so Saturday will be the first performance of this punk rock musical about our seventh president. This production features profanity and violent themes, so it's recommended for adults and mature children.
How much: Free!
Morning Bird Walk
When: Sunday, July 6, 8am
Where: Audubon Center, Prospect Park
What: Spend a beautiful morning with our park's fine feathered friends. The walk, led by the Brooklyn Bird Club, will search for little fledglings.
How much: Free!
Simply Unemployable Live
When: Sunday, July 6, 8pm
Where: Union Hall, 702 Union Street
What: Matt Catanzano and Richie Moriarty, from YouTube's Simply Unemployable, host a night of improv and stand-up featuring some of the best improvisers and stand-up comedians in NYC. They'll be joined by comedian Chris Distefano.
How much: $5, tickets available in advance.
Photo via Robert Galsper