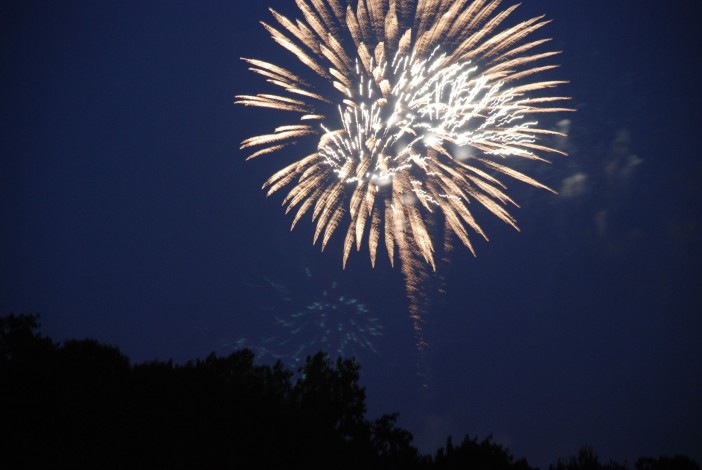 The Macy's Fourth of July Fireworks are back over the East River this year for the first time, which means we here in Brooklyn get a great view on Friday night starting at about 9pm! Here's what you need to know:
If you're willing to put up with the crowds, grab a viewing spot at Brooklyn Bridge Park — our friends at Brooklyn Heights Blog have all the details on what you need to know.
If not, we are on a slope, so you'll most likely be able to see them from a rooftop. Don't have your own? Try The Roof at Whole Foods, which is open until 11pm, or The Rock Shop's deck, which may be low on 4th Ave, but could still get a glimpse of the show.
Looking to branch out from these fireworks? There are also shows at Coney Island and Liberty State Park just off the PATH train in New Jersey, among other places.
With so many options, you hopefully won't be tempted into making your own fireworks show at home. The 78th Precinct reminds neighbors that fireworks are illegal in New York City - not only is there a risk of someone getting hurt, but the NYPD can and will arrest those found in possession of fireworks. And that includes sparklers!
Enjoy the holiday, everyone, and if you take pictures of your Fourth celebrations in the neighborhood, send them our way at , and we'll post them on the site.
Photo by Jeremy Zilar