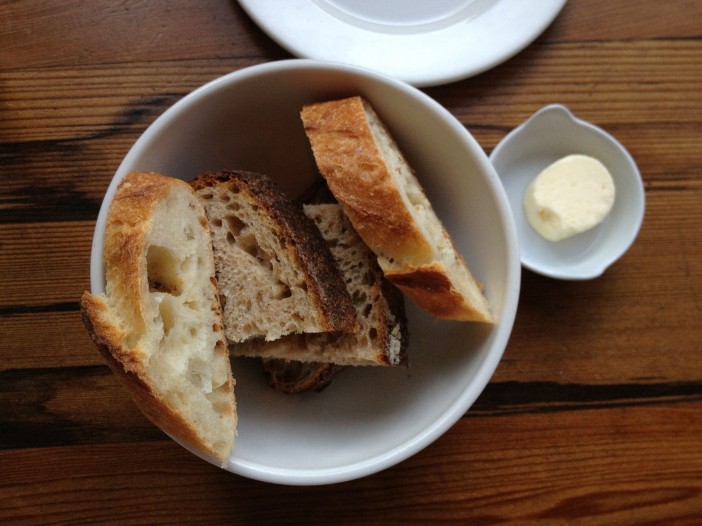 Often when you sit down to dinner in a restaurant that provides complimentary bread on the table, you might steer clear of it to avoid filling up on something that's really not the star of the show. But at Runner & Stone, the bakery and restaurant that opened on 3rd Avenue in Gowanus in December 2012, you'd be making a big mistake to skip the bread bowl.
On a recent visit, following small, flaky biscuits as an amuse bouche, three different kinds of bread were placed on the table at the start of the meal - their top-notch baguette, a sourdough, and a buckwheat — with a pot of house-cultured butter. They're piled so the one with the lightest flavor is on top, the most assertive at the bottom, and once you finish off the bunch, they will happily bring you some more. Coming from head baker Peter Endriss, who previously worked at Per Se and Bouchon Bakery, this is definitely some of the best bread you'll have alongside a meal in the neighborhood.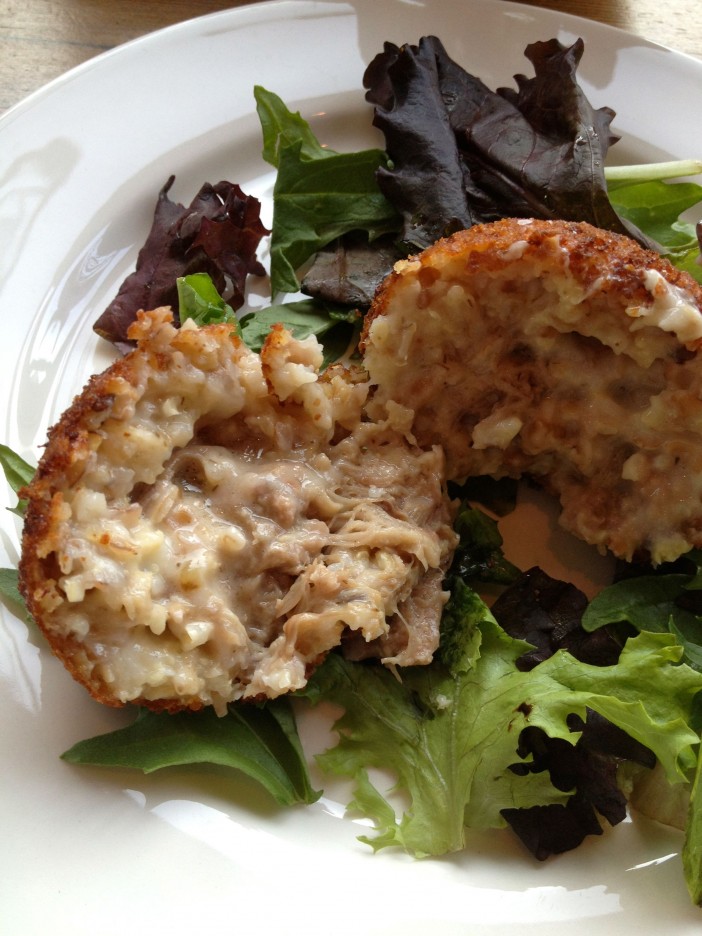 Of course, it's not just about the baked goods here. Executive chef Chris Pizzulli puts together a seasonal menu with great little highlights, like all the house-made pastas and cured meats, that make the dinner something you'll enjoy on a date and remember afterwards.
We started out with a couple items that were specials that night, including a brown rice ball stuffed with duck confit, cranberries, and fontina cheese ($6), which is about as decadent (and delicious) as it gets for the humble arancini.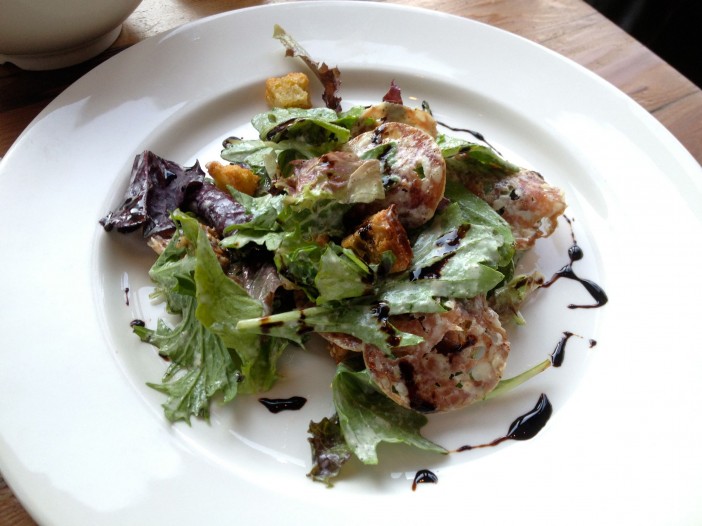 Another special was a salad ($12) that featured house-made salami, which we could have easily snacked on alone — one thing that we might like to see added would be some form of a charcuterie menu, some way to sample all the meats they're coming up with, which would be great to enjoy while sitting at the bar with a drink. Until then, we're happy (and probably healthier) to try just a bit in a well-dressed salad.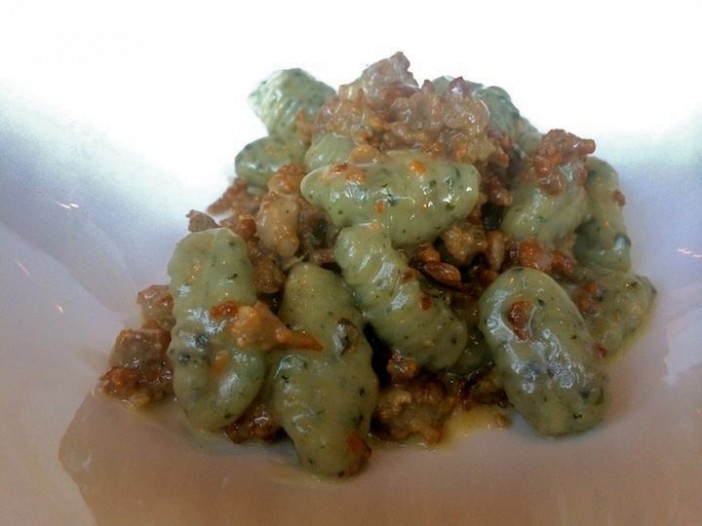 The house-made gnocchi ($17) is currently prepared with nettles, and features cripsy, well-rendered duck sausage (you guessed it — made in the restaurant) and pinenuts. Another rich dish, you might start to question your decision to eat all that bread (don't question it, it was the right move!), but it could be something you'd consider sharing alongside a salad, soup, or vegetables.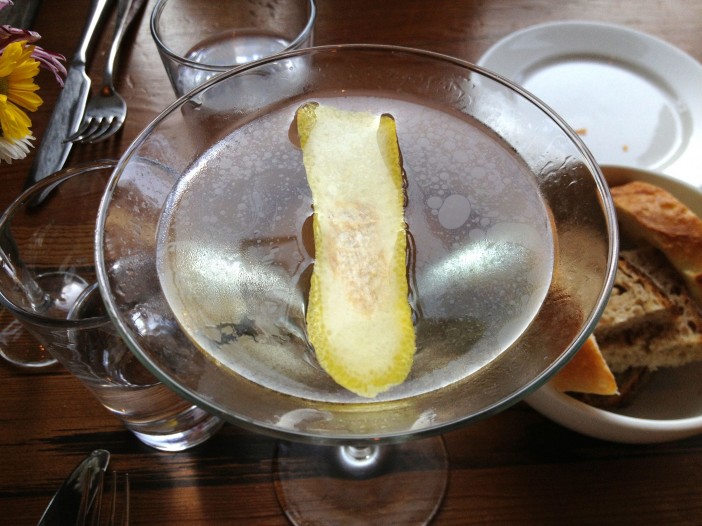 The cocktail list also has some of the creative touches of the food menu — bitters they make on site, house jams and syrups — and while perhaps a bit pricey at $12 to $14, they pack a punch, and can help cut through the richness of a meal.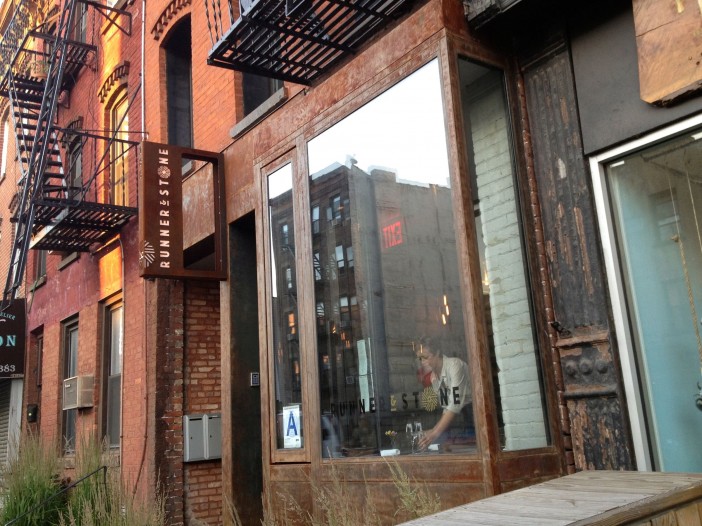 Runner & Stone is the kind of place where locals might stop in and quickly become regulars, but where a first-time diner will feel welcome, and like you're out for a special night. But if you're just looking for a great loaf of bread, they've got that to go, as well.
Runner & Stone is located at 285 3rd Avenue, between President and Carroll Streets, . Open for breakfast, lunch, and dinner Monday through Saturday, and for breakfast, brunch and dinner on Sunday; see site for complete hours.