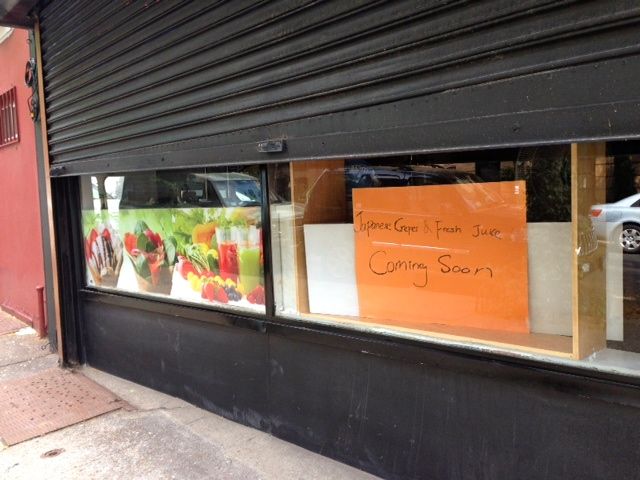 Canvas, the cafe and art gallery opened by local artist James Pizzimenti at 348 6th Street, just off 5th Avenue, recently closed after less than a year in business. A sign posted in the window says "Japanese crepes and fresh juice," potentially named 348 Crepe & Juice, is coming soon to the space.
We reached out to James, who opened Canvas as a place to showcase art and allow neighbors to have a drink or a bite to eat while they enjoyed the work, about the closure.
"I would like to thank all the patrons that did support Canvas and came to enjoy the great wine list and original art and atmosphere which I put my heart and soul into building," he said. "Both me and Danielle made some great friends while we were there who we will miss."
He says he plans to "reincarnate Canvas in a new Brooklyn location in the near future," and hopes to include a full kitchen in the next version of the space.
To keep posted on that, and to find out more about James' artwork and shows, you can find him on Facebook.
And we'll keep an eye on this new space — apparently Japanese crepes are a thing, but from what we understand, they're not much different from French crepes, though it does look like they're super portable.
Many thanks to tipster Jolene for us this photo!