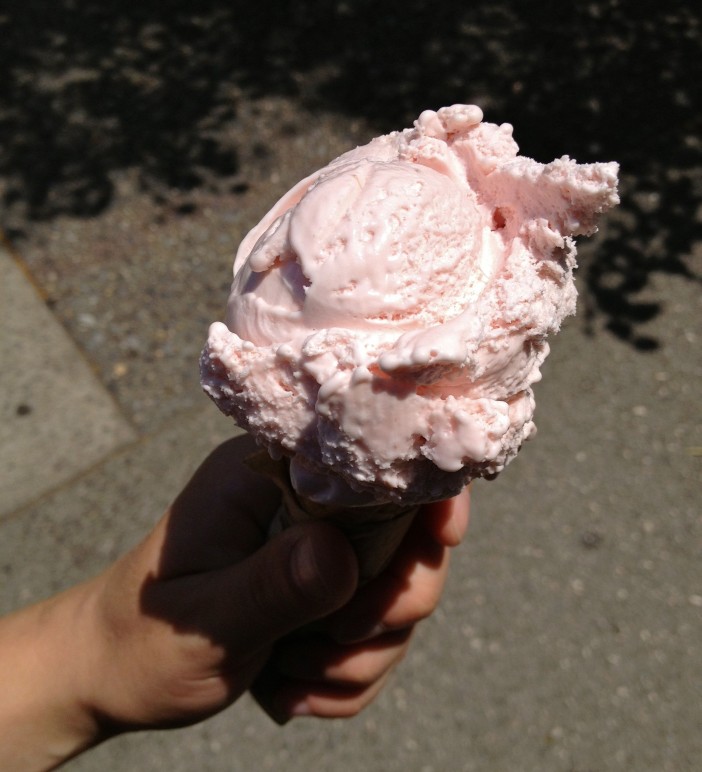 Ready for some ice cream, Gowanus? Ample Hills Creamery, the Prospect Heights ice cream parlor, will be opening its new location at 305 Nevins Street on Tuesday, July 15.
They announced the new location back in January, and it's going to be a big operation — 3,600-square-feet with an ice cream shop, a manufacturing space, a roof deck, and more.
The Times broke the news about the opening date this morning, noting that the new space will offer 24 flavors instead of just 16, as they do in Prospect Heights.
One of those will be the a Gowanus Canal-inspired version featuring salted-dark-chocolate-fudge ice cream with chunks of dark chocolate brownies and Crack Cookies, plus white chocolate pearls to represent oysters that are being reintroduced to the canal to help clean it up. Mmmmmm…we'll see you there!