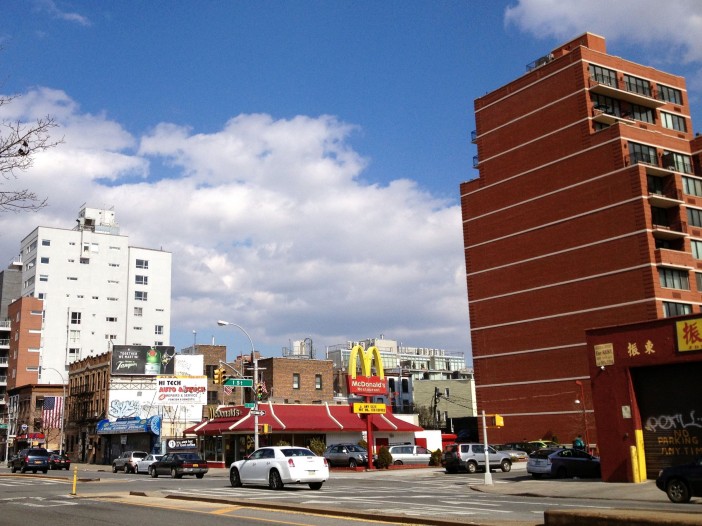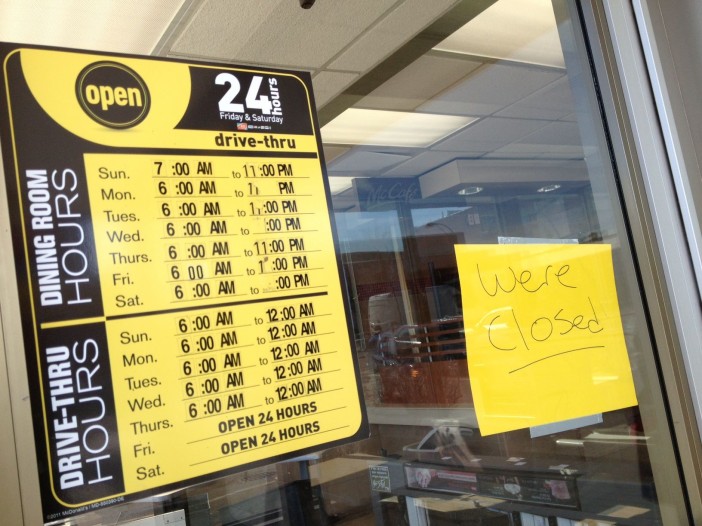 If you're hoping to get a Big Mac at a drive-through, you're going to have to head someplace else, as the McDonald's at 275 4th Avenue is now closed.
The property on the corner of 4th Avenue and 1st Street sold for $14.8 million last year, and the McDonald's will be razed to make room for a 78-unit rental building designed by ODA Architecture, as a project of Adam America Real Estate Investment and Silverstone Property Group. The building will have a lounge, gardens, a gym, and commercial space on the ground floor.
Demolition of the McDonald's was approved by the Department of Buildings in January. No word yet on an anticipated completion date for the new 11-story apartment building.