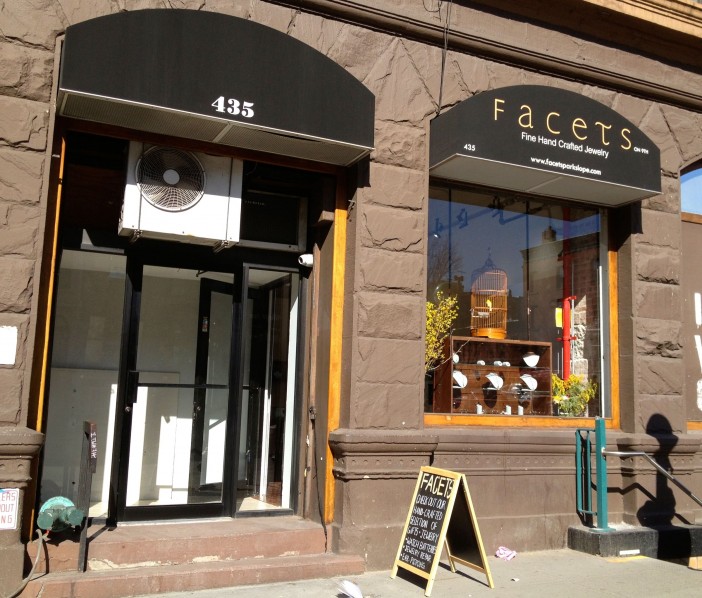 Facets, the jewelry store that's been in Park Slope and which you may be familiar from its shop at 97A 7th Avenue, has opened a second location at 435 9th Street, near the corner of 7th Ave.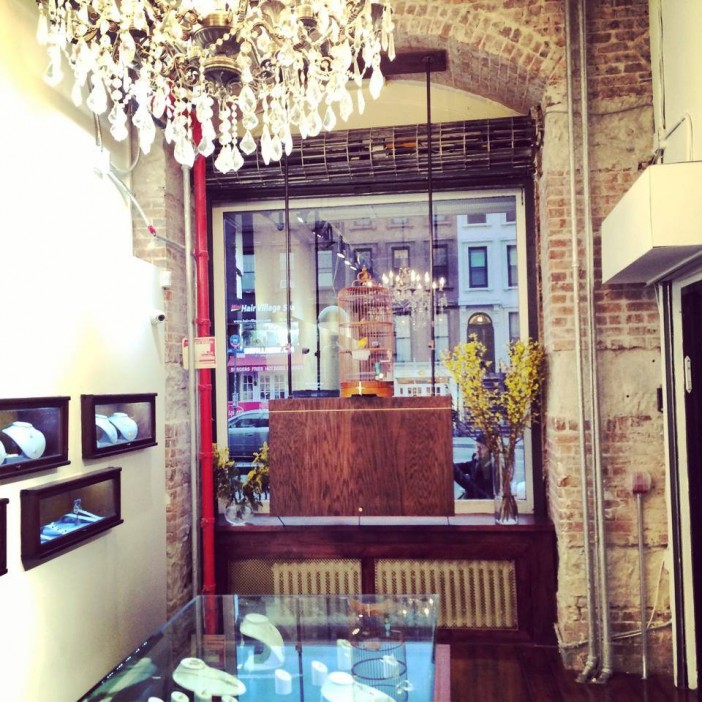 The new location aims to have a more affordable selection of jewelry, accessories, and small gifts — it doesn't seem like it would be overwhelming to someone trying to pick out a nice birthday present, for instance — and includes a lot of items from Brooklyn-based designers. Additionally, they do jewelry repair and watch battery replacement.
The new Facets location replaces Alaar Threading Salon, a hair removal place that closed in August of last year.
And in case you've been wondering as you passed by to hop on the subway, that is indeed a real bird in the window, and they're looking for name suggestions.
Facets is located at 435 9th Street near 7th Avenue. Hours are the same as their 7th Ave location: Monday-Saturday 11am-7:30pm and Sunday 11am-6pm.
Bottom photo via Facets