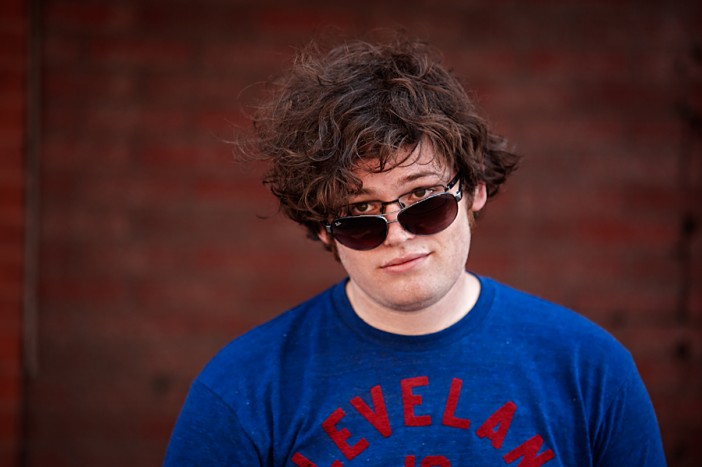 Comedian Michael Joyce is a Park Slope neighbor originally from Ohio, who did his first open mic while attending the University of Dayton. But he tells us he really got his start at an early age.
"You have to be funny as the youngest of four and an overweight child/adult," he says.
After college, he pursued stand-up comedy in Chicago, which is where he met his wife and honed his craft. Now that he's in Brooklyn, he's decided to create a place for humor close to home, and he and some comedian friends are launching The Fancy Show, a free weekly comedy show at Bar Reis (375 5th Avenue) on Tuesday, April 1 at 8pm, so we asked him five questions about himself and what to expect from the show.
PSS: You only recently moved to New York — how did you end up in our area?
Michael Joyce: Yeah I moved to Park Slope in August after seven years in Chicago. After seeing some "East Williamsburg" apartments with wallpaper floors and ceilings so low I couldn't stand up straight, my wife contacted a family friend who is also a real estate broker. As she walked through Brooklyn and approached the Slope, the landscape got more and more beautiful. Our landlord was cool and the apartment had windows and there were trees and a hospital close by in case I injure myself so we started providing credit info, cashier's checks, and blood samples to lock it down. Plus I've always wanted to live in a neighborhood that looks like where the Cosbys lived.
What was one cliche about Park Slope that you've found to be true, and one you've found to be not quite true?
You do have to be careful not to get run over by kids speeding downhill on razor scooters. Some of my cool Bushwick comedian friends scoff at hanging out in Park Slope but there are hip bars, great restaurants, Prospect Park — I like chilling in places that aren't converted sweatshops from 1912. Also there are children in every neighborhood, the babies in Park Slope just have the biggest strollers.
What's so fancy about your new show?
Probably the doily giveaways.
What's the best piece of advice you've ever gotten?
If there's only one piece of cake left, cut it in half so you're not the person who finished the cake. Want more pieces? Keep halving that slice until it's broken down to the atomic level.
Anything else you'd like neighbors to know?
It's going to be a fun, intimate show with hilarious comics, and I want it to become a weekly neighborhood event that you'll want to come back to again and again. Oh, and, Bar Reis got a popcorn machine!
Check out The Fancy Show on Tuesday, April 1 at 8pm at Bar Reis, 375 5th Avenue, when he'll be joined on stage with fellow show producers Langston Kerman, Lane Pieschel, Simmons McDavid, and Jenny Zigrino, plus some surprise guests. And then keep coming back for more weekly on Tuesdays!
Photo via Michael Joyce