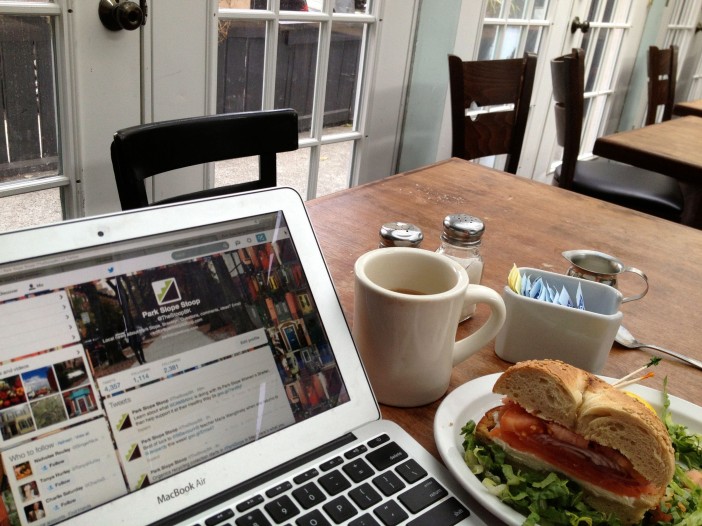 If you're looking for another spot to get a little work done in the neighborhood, the spacious back room in the Dizzy's Diner at 230 5th Avenue is now open on weekdays for the laptop crowd.
Not only is there plenty of seating in the space normally used for the brunch rush on weekends and as a venue for events, but there's wifi, some outlets, and the full menu is available — where else can you attempt to get down to inbox zero while fueling up on free refills of coffee? Breakfast all day doesn't hurt, either, as we believe you should be able to have a stack of pancakes or a bagel with lox and cream cheese at lunchtime if you want.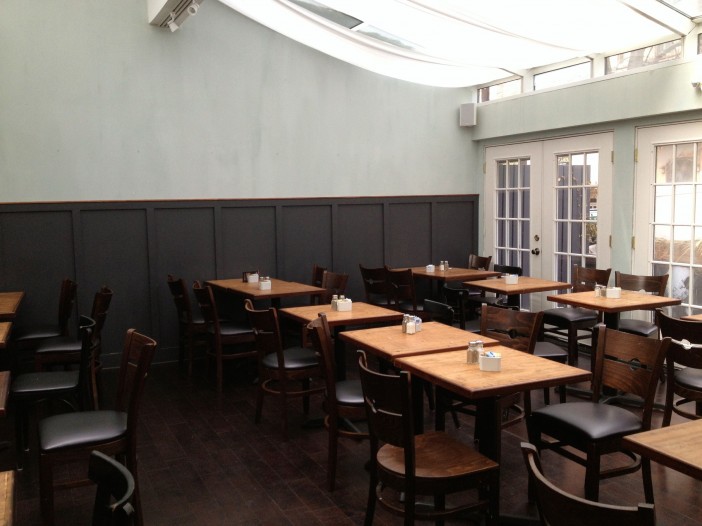 All the windows in the room make it bright, but it also remains pretty quiet — while we were there, you could barely here the heavy road work going on outside on President Street. It'd be a good choice for working alone on a project, or getting together for a meeting. And until more people hear about it, you might even have the whole room to yourself.
The space is open as an internet cafe Monday through Friday from 8am to 5pm, and remember that they're cash only.