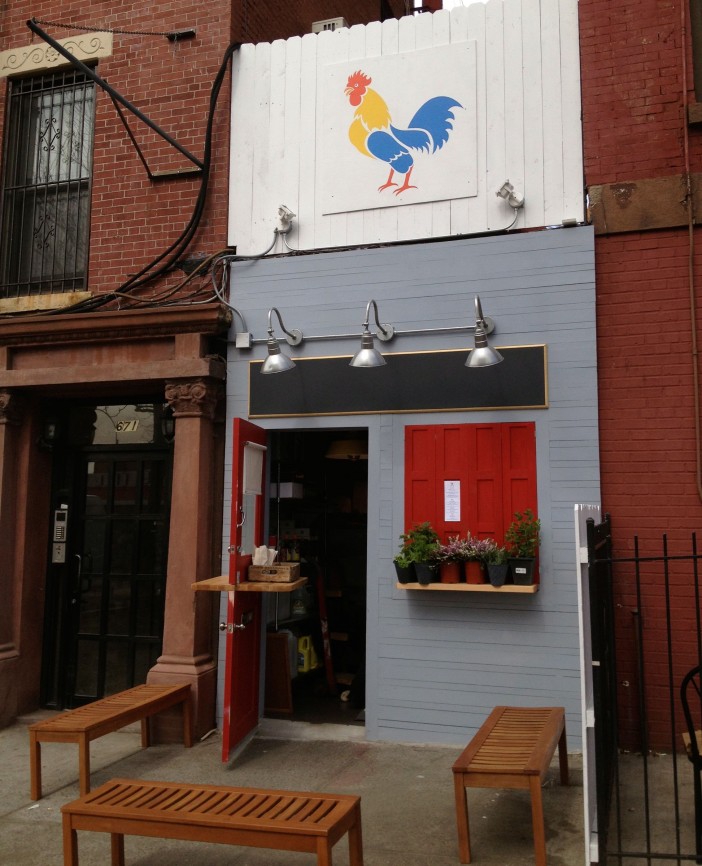 The tiny new joint Wangs quietly opened over the weekend at 671 Union Street, just off of 4th Avenue, in the space that used to house Falafilo. Though they're still working out some details, they're open for business and ready to serve up their Asian spin on Southern chicken.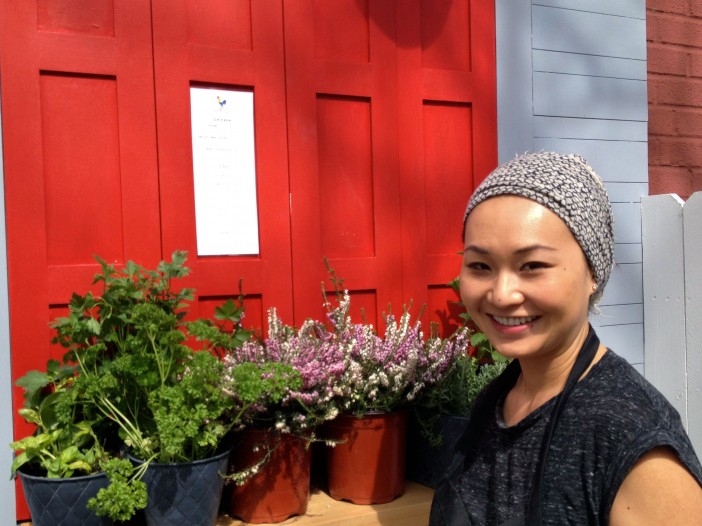 Partners Sara (pictured above) and Evan (who also owns Brooklyn Crepe & Juice) decided to open the space after Sara came up with the concept of offering some traditional Southern dishes with an Asian twist, like Korean-style wings (3 for $6, 6 for $10), a fried chicken banh mi ($10), and collard greens with Chinese sausage and ginger ($4.75).
Sara says the name is a play on the pronunciation of "wings" when said with a Southern accent, and of course a nod to the Chinese surname Wang, though she acknowledges you may want to be careful if you search for that hashtag on Instagram looking for pics of their food.
They're currently opening up at 4pm daily, and hope to open soon for lunch and be able to stay open late as well for those night owls in need of a bite. Though the space has been redone, it still doesn't include seating inside, but you can grab a bench out front, and they're installing a counter out there today, as well. It's take-out only for now, but they'll be adding delivery soon.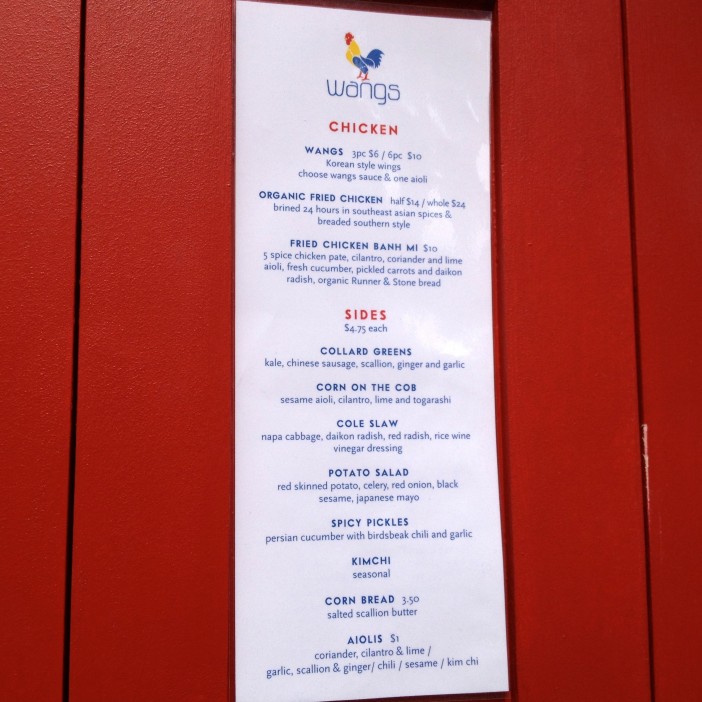 Check out the menu above, and if you stop by, let us know what you think!