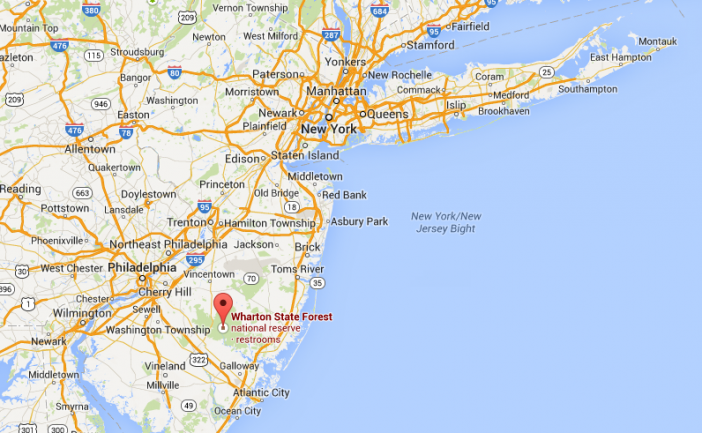 Many neighbors have noticed the smell of smoke in the neighborhood this morning, and the source is a brush fire in New Jersey. The New York City Office of Emergency Management issued an alert overnight about the fire, happening about 100 miles away in the Wharton State Forest, which sent smoke up our way.
The expected rain today should dissipate the smell quickly, though, according to meteorologists at NBC New York.
NBC Philadelphia says the fire has burned around 1,500 acres of the forest, and though it's been partially contained, it is still burning. The cause of the fire is under investigation.
Image via Google Maps