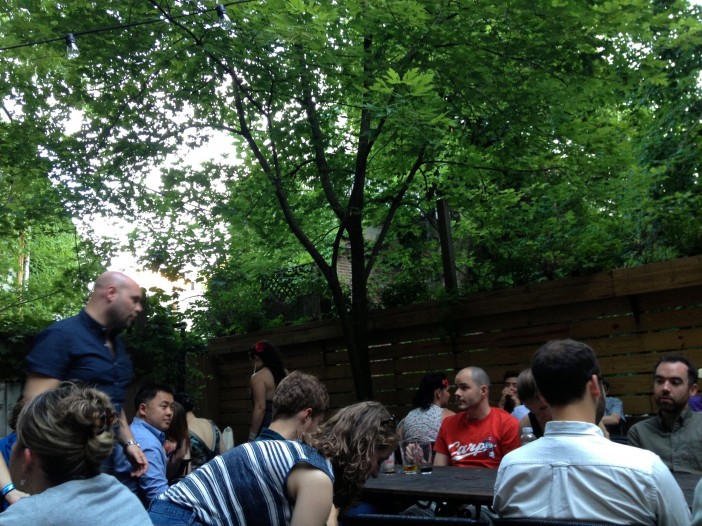 It's outdoor drinking season, and we couldn't be in a better place for it! We're going to be taking a look at a few of our favorite Park Slope bars with backyards this summer — if you have a favorite, let us know in the comments.
First up is the Flatbush Farm Bar, located at 76 St Marks Avenue just off of Flatbush Ave. When you're looking for a bit of respite from the chaos of Flatbush Ave, this backyard is just the ticket. It's a leafy oasis that seems a mile away from the bustling street just outside, and with ample seating, you and a group may be able to grab a picnic table and hang out for a while.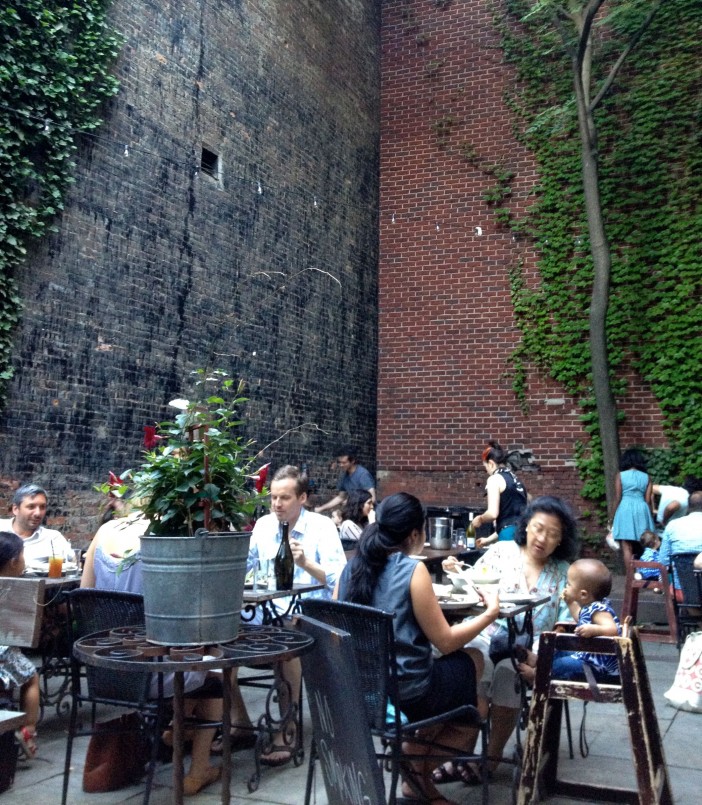 It's a nice way to enjoy some of the Flatbush Farm's food style, too, if not the exact (and pricier) menu — the Farm's outdoor seating is adjacent (pictured above), and the seasonal menu for the Bar currently includes things like a grilled cheese sandwich with tomato soup ($10), an artichoke dip ($8), and a half-dozen oysters ($14).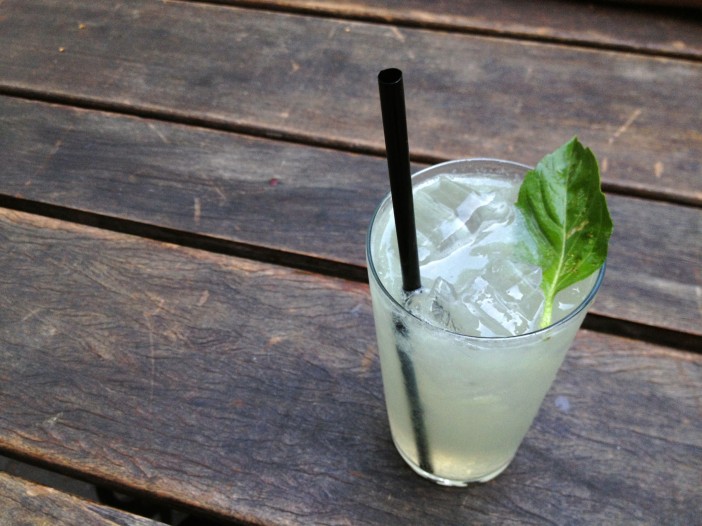 And it's good that they've got the food, because you're going to need something to soak up the boozy cocktails. We'd recommend the Garden Snake ($12), which is like a grown-up, alcohol-laced lemonade with a hint of basil — much like a snake, it will sneak up and bite you before you've even noticed it's been there.
Flatbush Farm Bar is located at 76 St Marks Ave, and is open Monday-Saturday 5pm-2am; Sunday 12pm-2am; brunch on Saturday-Sunday 12-3pm.