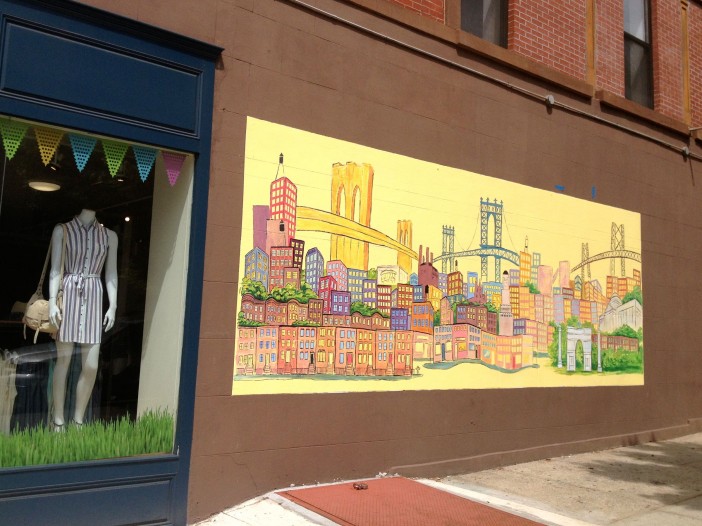 The mural on the wall of Mavi, on the corner of Union Street and 5th Avenue, was unveiled over the weekend, after a contest gathered ideas on the topic "What's Your Brooklyn." What do you think of the Who's Your Uncle replacement?
Artist Kate Wilkes, who lives in a bell tower/converted studio in Carroll Gardens, painted the mural for the jean chain, starting last Monday and admitting her right arm was a bit tired by Friday, but she tells us she really enjoyed the experience.
"I've been painting/drawing various Brooklyn landscapes for several years now, although this is my first mural in Brooklyn," she says. "It's an exciting change, working at this scale, and I love how it celebrates the community first and foremost."
You can see more photos from the mural painting process on Kate's Instagram.
Take a photo in Park Slope recently? Send it to , add it to the Park Slope Stoop Flickr group, or tag it #parkslope on Instagram, and we'll post it here.
Also, follow us on Twitter, Facebook, and Instagram, and subscribe to our daily newsletter!