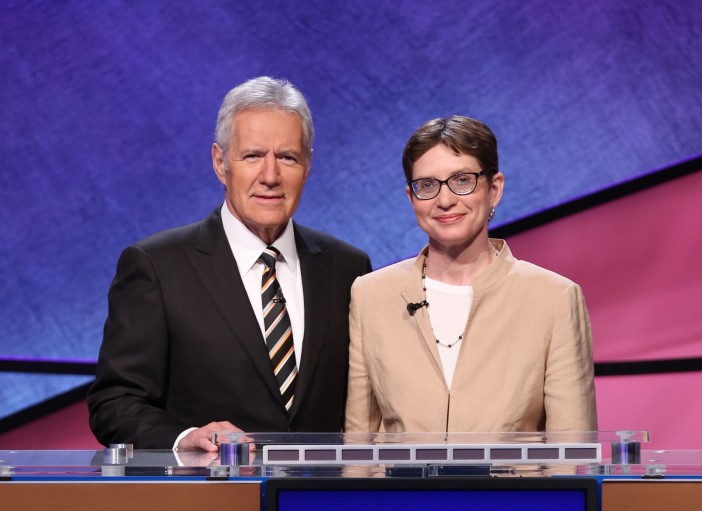 Maria Wenglinsky, a teacher at St. Saviour High School (588 6th Street) for nearly 15 years, is also notable for her winning stints on the TV game show Jeopardy, and she'll be back for more in an appearance on the show's Battle of the Decades tournament.
The Bay Ridge resident, who teaches Latin and European history at the all-girls Catholic school, was at one point the highest-winning female contest in the show's history, having won $122,300 during her appearance on the show, and also having competed in a Tournament of Champions. She was so good that she was recruited to play a test game against the IBM computer Watson before it competed on the show.
Her Battle of the Decades episode was recorded in January and airs this Friday, April 4, and though she can't reveal too many details, Maria told the Daily News that she thinks she did okay, but that it's still pretty terrifying to be on the show.
"It's very, very scary," she told the Daily News. "You're on national television and really might make an idiot out of yourself."
We certainly doubt she will. Best of luck, Maria!
Photo courtesy Jeopardy Productions, Inc.