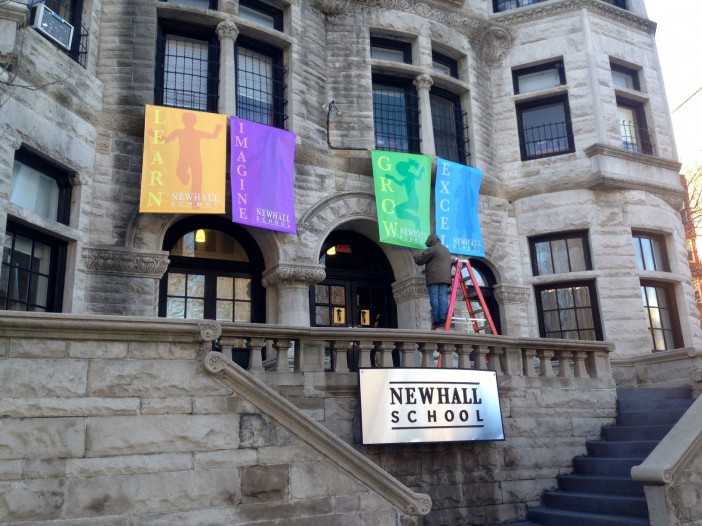 The Poly Prep Lower School, 50 Prospect Park West at 1st Street, was turned into New Hall School on Wednesday afternoon for a new television pilot for NBC called The Mysteries of Laura.
Set up to film in the area yesterday evening, the show will star Debra Messing (Smash, Will & Grace) as a homicide detective "who can handle murderous criminals but not her hell-raising twin children," according to Deadline - so perhaps this is the twins' school. Josh Lucas (The Firm, Sweet Home Alabama) will play her captain and soon-to-be ex-husband.
Based on a Spanish-language show called Los Misterios de Laura, the pilot will be directed by McG, who has worked on shows like Supernatural and Chuck.
It's reportedly shooting in New York by Messing's request. They were also seen filming in Ditmas Park earlier this week.