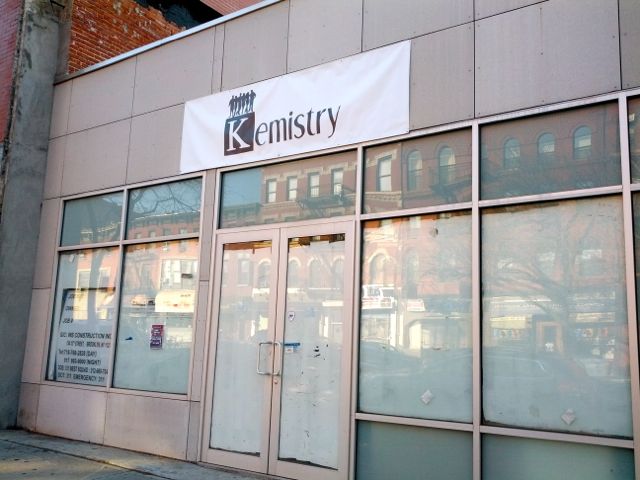 The building at 260 Flatbush Avenue, also known as 89-91 Prospect Place, was just placed on the market for $8 million, which leaves us wondering what that means for the troubled Kemistry project.
Currently a 3,975-square-foot, single-story, block-through building, it's being marketed by Eastern Consolidated by focusing on its potential — there is an existing, approved permit to build an additional seven stories on top, for a 20,335-square-foot mixed-use building with 14 residential units, as Commercial Observer first reported yesterday.
"The opening of the Barclays Center in September 2012 had a transformative impact on the area," Andrew Sasson of Eastern Consolidated, who along with Wade Hazelton represents seller 260 Flatbush Avenue Realty LLC, said in a statement. "Since then, retail rents have surged upward to $200 per-square-foot and residential vacancies have dropped significantly, driving up apartment rents. The approved plans for this mixed-use asset provide tremendous upside potential."
So what does that mean for Kemistry Lounge, the proposed restaurant and bar that, after being denied a liquor license last summer, changed course and said they'd be creating a so-called social club for teenagers?
A representative for Eastern Consolidated said they were unable to comment on whether the existing retail space would be delivered vacant, and we've reached out to Kemistry, but have yet to hear back.
While retail rental rates near Barclays have indeed been on the upswing, that also seems to be the same for retail vacancies. We'll keep an eye on this long-empty space, and let you know what we hear about it being filled, whether by Kemistry or something else.