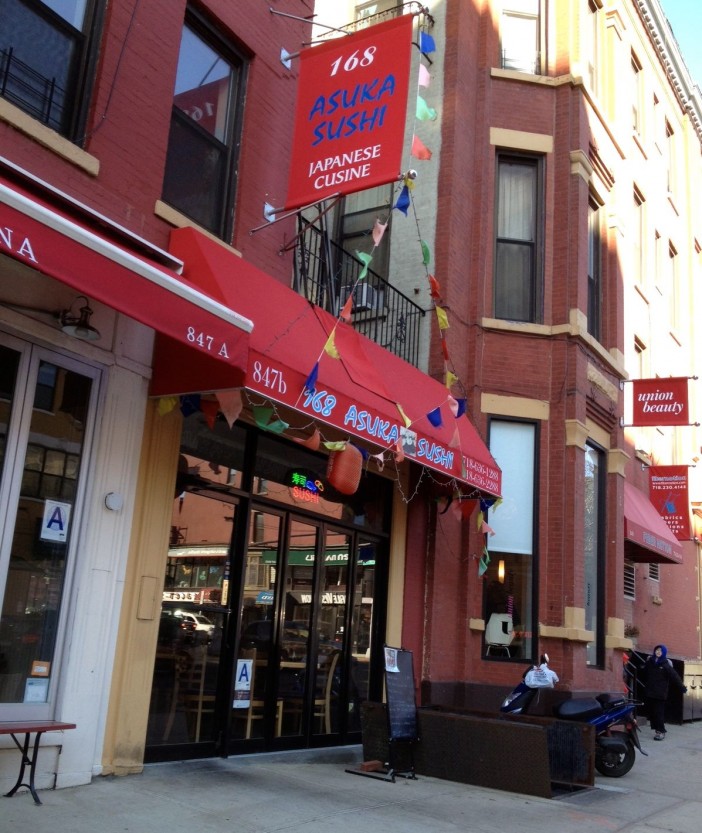 A sushi spot by any other name will still taste as sweet, right? Amber Sushi, which opened in May of last year at 847B Union Street, just off 7th Avenue, has been renamed 168 Asuka Sushi.
It's apparently only the name that's different, though. Staff at the small, otherwise unchanged space, say that the owners remain the same, as do the websites, phone numbers, and menu.
We've enjoyed it for quick, affordable sushi, particularly for lunch — as opposed to, say, when you want to go all out with the omakase at Sushi Katsuei, which a Times review recently made a little more difficult to do - though of course it's one of many options in the neighborhood. Where's your favorite place to get sushi in Park Slope?
168 Asuka Sushi is located at 847B Union Street, , . Hours are daily from 11am-11pm.