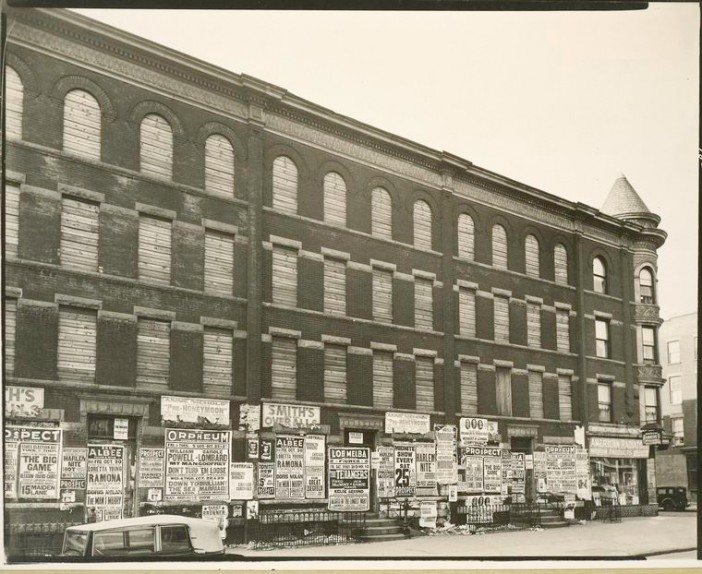 With the rapid development we're currently experiencing along 4th Avenue, it may be difficult to imagine what the street looked like 80 years ago, but thanks to the New York Public Library's Digital Collection, we don't have to.
The photo above was taken by Berenice Abbott, a photographer hired as part of th Federal Art Project, a Depression-era government program that provided jobs to unemployed artists and other workers. Born and raised in Ohio, she studied sculpture in Paris and worked as an assistant in Man Ray's darkroom, picking up photography at his suggestion. Then in New York, she documented "urban material culture and the built environment," often capturing the old before it came down, and then following up with what replaced it.
The FAP's Changing New York series contains 302 of her photos, including this one of 154 4th Avenue which shows buildings with boarded up windows plastered with posters advertising movies including the great My Man Godfrey starring William Powell and Carole Lombard, a football game at Ebbets Field, and political candidates. On the corner of the block, there's a radiator business.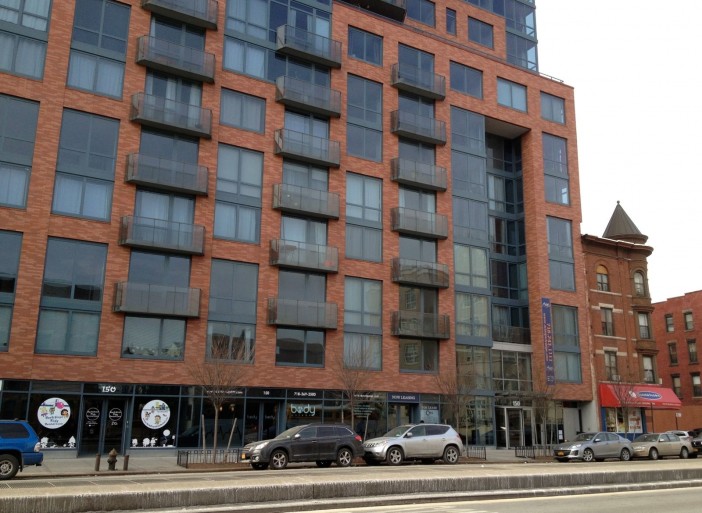 We have a feeling Berenice would have enjoyed — or at least, may have been intrigued by — capturing what's finally replaced so much of that old block. The turreted building on the corner remains, with a bodega on the ground floor. The boarded up sections were torn down (not without some problems for a neighboring building), and the 12-story, 95-unit luxury rental building Arias Park Slope opened in their place. Where were once abandoned buildings, you can right now rent a one-bedroom apartment starting at $3,300 per month.
We only wish we could be there to see the photo of this block in 2092.
Top photo via New York Public Library