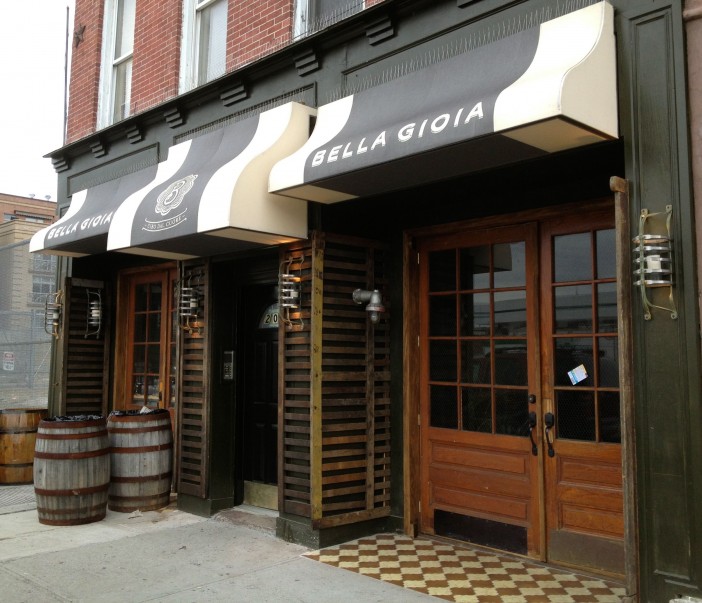 "When people think of Italian food, they think of spaghetti and meatballs or chicken parmigiana," says Nico Daniele, chef and owner of Bella Gioia, which just opened at 209 4th Avenue near the corner of Union Street. "I really want to remove that stigma and show that Italy, specifically Sicily, has a lot more to offer."
He's hoping his new restaurant can do just that, opening neighbors up to a new world with items like a fennel and blood orange salad with an orange gelee that melts in your mouth, a pasta dish with anchovies and breadcrumbs, a tuna tartare served up with house-infused olive oils such as lemon basil olive oil or citrus olive oil, or the Pasta con Sarde, served with fresh caught sardines, raisins, pine nuts, panko breadcrumbs, and shaved bottarga. Also look out for house-cured meats, which they're waiting on licensing to do.
There are also some dishes you may have tried before, like arancini (rice balls) and panelle (a chick pea fritter), which are things Chef Nico has been perfecting since he was a child, growing up in a large Sicilian family and dreaming of becoming a chef.
"My mom and grandmother always had me in the kitchen prepping for big holidays and family celebrations," he says. "Since I was a kid, my mother would have me in the kitchen rolling out pizza dough and making rice balls."

Fennel and blood orange salad, photo by Chef Nico
He got his first taste of the professional kitchen life in high school while working as a dishwasher in a restaurant near his Staten Island home, and then when he got to college, he noticed something didn't feel right, and he decided to drop everything and pursue a career in the culinary industry. He went on to study at the French Culinary Institute and at a culinary school in Italy, and then Chef Nico perfected his Italian cooking techniques while working at a hotel and resort in Trapani, Sicily.
"I really wanted to emerge myself in the culture and the food," he says. "With the help of some great chefs, I learned everything about Sicilian cuisine."
Back in the States, he got a job at Arte Cafe, and then transitioned into opening what was then Vucciria, and says he owes a lot to Chef Giovanni Tenace, who was the executive chef at those two restaurants. From there he went on to work at other successful Italian restaurants around the city, worked in catering and for a TV show on the Cooking Channel, but while he enjoyed the work, he felt like something was missing.
"I needed to get back in the kitchen," he says. "A good friend and former co-worker of mine offered me a job to help run the kitchen at the wine bar Cellar 58 in SoHo. It was there that I really had the inspiration for opening my own place."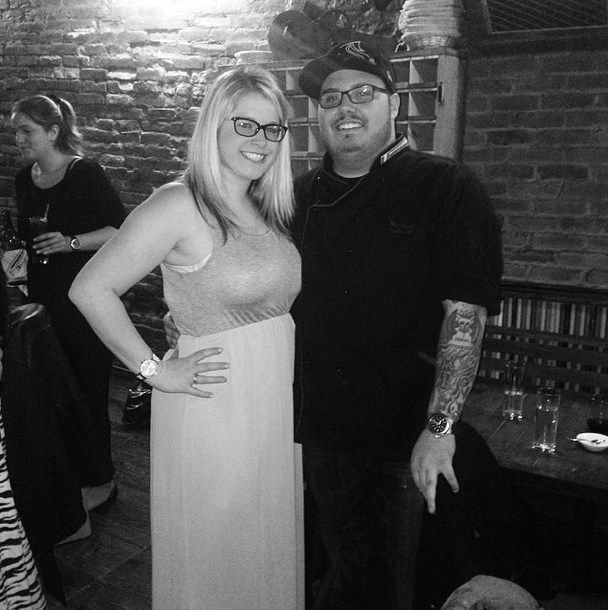 Opening night, photo by Chef Nico
He found the 4th Avenue location last year and began construction of a rustic, traditional space inspired by the farms and villages he visited while in Italy, with help from design company Hecho Inc.
"My idea was to essentially bring Sicily to Brooklyn. I wanted a place that felt like a home a away from home," he says. "It was a total renovation of the space, and from beginning to end, they really captured my ideas and the spirit of Sicily."
Chef Nico says he chose the location because the street, and Park Slope at large, has seen so much growth recently, and he feels like it's become something very special, a place he feels lucky to be a part of.
"Fourth Avenue, in my opinion, is the main artery that links Brooklyn to Manhattan," he says. "Having a place right on the avenue, it is a perfect opportunity to showcase what we are doing here to a diverse group of people."
With so many restaurants opening right near his place recently — Dinosaur BBQ, Taco Santo, and Wangs can all be seen from the corner — Chef Nico says there's a lot of camaraderie and support between the businesses.
"We are all friends and try to help each other out as best as we can," he says. "This is a spot in NYC that surely cannot be missed."
And that community support extends to those in the most need, as well. Chef Nico says that his restaurant provides unused food and bread to the CHiPS soup kitchen, located just up the street at 200 4th Avenue, which serves as many as 250 men and women daily.
As for Bella Gioia, Chef Nico hopes that feeling of community is something everyone who visits to try his modern twist on Old World recipes feels and keeps coming back for.
"I want this to be your home away from home," he says. "My kitchen crew is great and the staff is very friendly. We are one big family."
Bella Gioia is located at 209 4th Avenue near the corner of Union Street, . Hours are Tuesday-Thursday 5-11pm, Friday-Saturday 5pm-midnight, Sunday 5-10:30pm, closed Mondays.