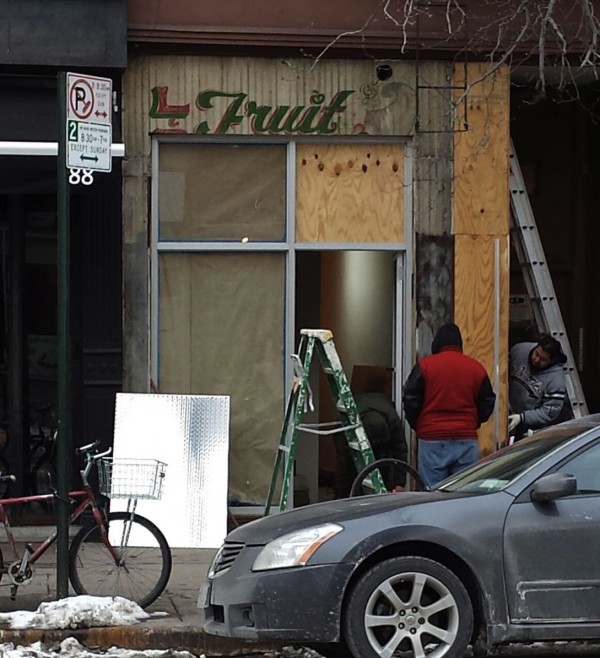 An old grocery store sign was spotted over the weekend at 86 5th Avenue, above the space that's between Pure Bistro and The Chocolate Room (which isn't The Chocolate Room anymore, as their last day in that space was Sunday, though they'll have a pop-up location at 82 5th Ave until they reopen in their new space up the street).
We weren't able to come up with any references to a grocery store in this spot, but we learned that according to city records, the owners of the building were, until, Lillian Lipman (possibly the L in sign?) and Dieter Ficken — but not, apparently, the same Park Slope-raised soccer player and coach whose aunt and uncle owned a butcher shop in the neighborhood. We reached out to that Dieter, who tells us his family owned a couple nearby buildings on 5th Avenue, and one on St Marks, but not this address.
"I do not know who owned 86 5th Ave last, but at my time, 1953-1988, it was an Italian immigrant family," he says. "I did not know them well enough, other than to say hello."
What little else we know about the address is that a says there was a candy store here, and that renovations which appear to still be underway were initially issued permits, so whatever might come to the space next can't really come soon enough for this long-empty storefront.
Do any of you remember when there was a grocery store in this space?
Thanks to neighbor Arianna, who noticed the uncovered sign and sent this pic!