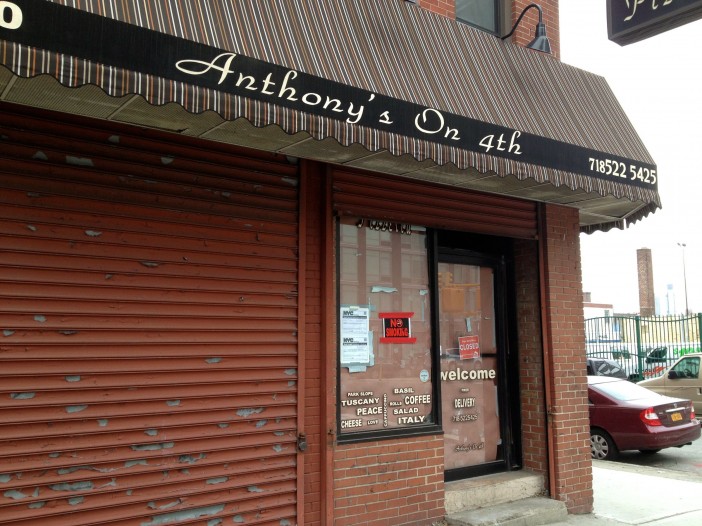 Anthony's on 4th, the family-run pizzeria that was listed for rent about a year ago, is closed, with Department of Building signs up in the windows about a new renovation in the space at 400 4th Avenue, on the corner of 6th Street.
We tried calling Anthony's, which opened back in 2012, to see if it's the same people who are doing the renovations — though when it was listed last year, they said they were planning to head back to Staten Island - but their number has been disconnected.
According to the DOB permits that were filed a few months ago, it will still be a restaurant, and they're adding some interior partition walls and will be redoing the front. We've reached out for some more information, and we'll update when we hear back.
In the meantime, what would you ideally like to see in this space? Does this area still need pizza, or is there some other cuisine you've been dreaming of?