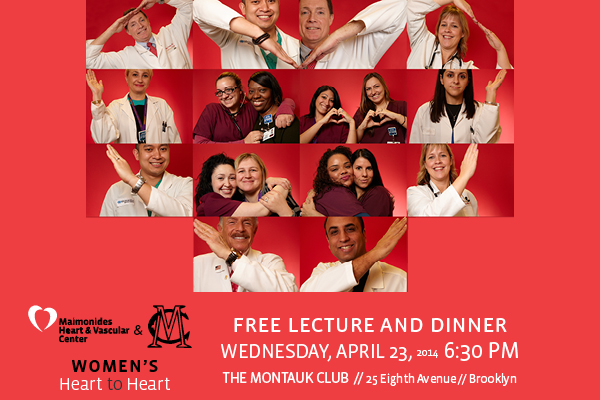 Now in its second year, the Women's Heart to Heart program at Maimonides Medical Center continues to raise awareness about heart disease among women and the importance of taking a proactive approach to good heart health.
A great opportunity to learn more is coming up at the Montauk Club this Wednesday, April 23 at 6:30pm. There will be free cardiac health screenings including BMI, blood pressure, and carotid screening, plus dinner will be served.
Find out more about the program here, and then RSVP here or call .