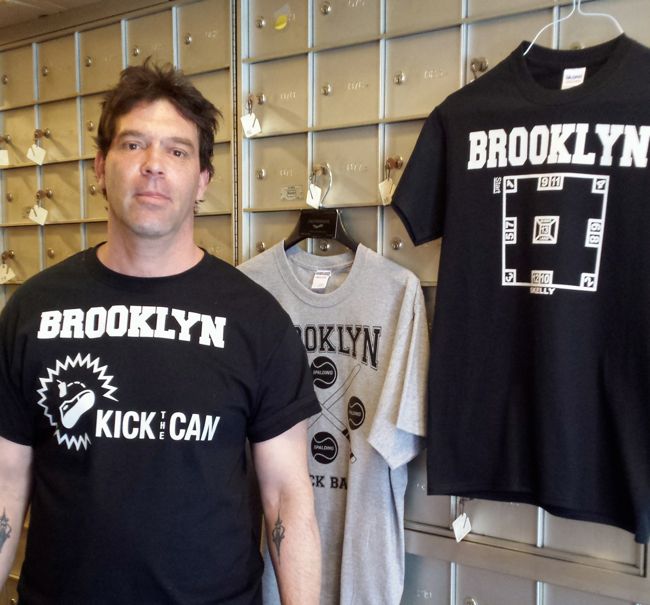 You've likely seen Rob Feingold's handmade t-shirts before. They spill out of the Mailboxes store at 172 5th Avenue, where the Brooklyn native sets up shop daily, and decorate the sidewalk with their simple but striking images: a hopscotch grid, a cassette, Adidas sneakers, Double Dutch, even late rapper Notorious B.I.G., to name just a few. Each is an icon of an authentically Brooklyn past.
"I remember the good old days, the games we played, the way we dressed, the music we listened to, and the way we played that music," says Rob, who began his Brooklyn Flashbacks line back in 2012 as a way to honor his upbringing. "My customers are buying more than a shirt. They're buying memories."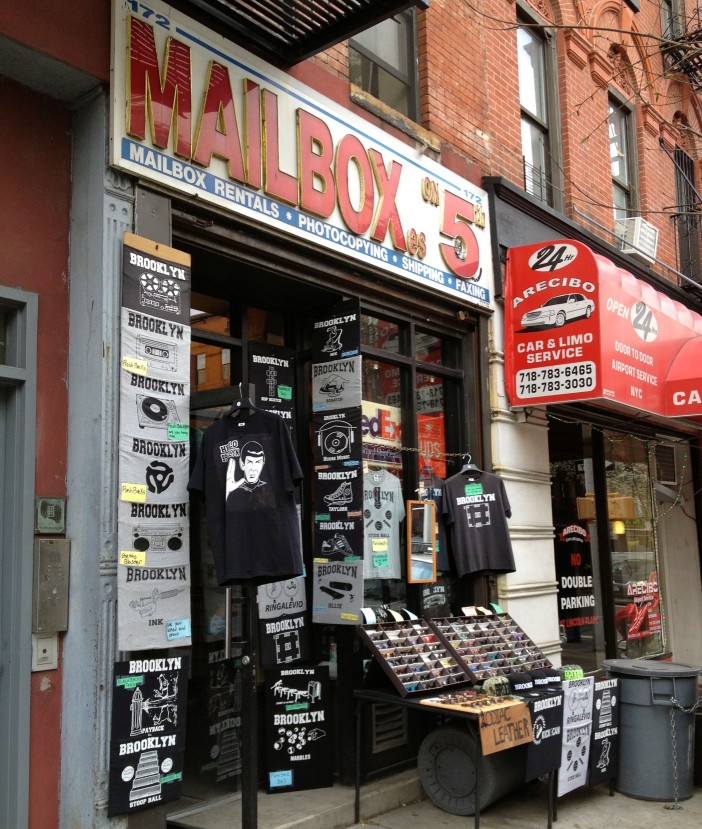 Rob, who grew up in Canarsie but these days calls Park Slope home, happily shares some of those memories.
"Skelly was one of my favorite games," he recalls while showing me shirts depicting marbles, bottle caps, and stoop ball. He talks about the old turntables they used to play, picking up a shirt designed with an RPM adaptor.
When I ask if he's noticed a customer favorite, he says that the real question is which shirt doesn't sell. (He even offers an honest answer, pointing to a shirt with a scooter emblazoned on it, guessing that it might just be "too plain.")
It's a thoroughly local endeavor, too. Rob makes each shirt himself, creating the silk screens and printing the shirts at Gowanus Print. And if there's a design you'd like to see which Rob hasn't created already, he's open to suggestions. He updates the line frequently, and recently put together a shirt based on the playground game "Red Light, Green Light" on request. He's even incorporated some wild card images, like the very popular Spock design.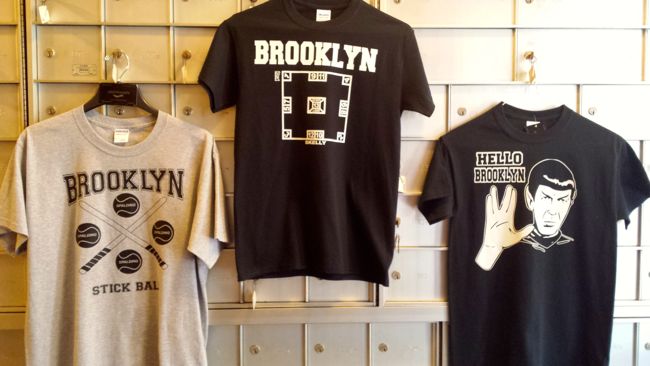 You can find Rob on 5th Avenue Monday through Saturday, 1-6pm, and he's got a website in the works, which he says he'll be launching shortly. But now, especially as the weather warms up, he's happy to continue sharing his shirts and memories with the neighborhood.
"I love it," he says. "Making these shirts is the best thing I ever did."