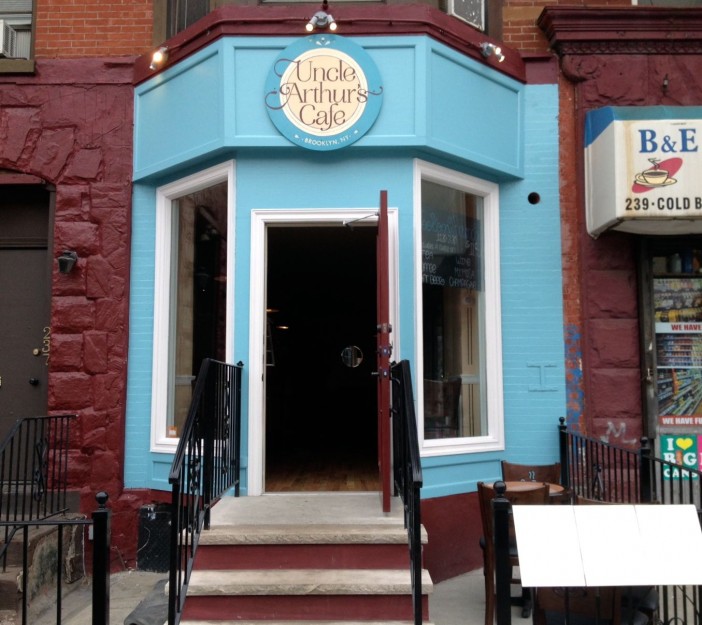 Uncle Arthur's Cafe, the new venture from The Soup Bowl's Richard Gussoff, opened last week at 237 9th Street, just off 4th Avenue. Named for his uncle Arthur Klein, an attorney who negotiated the leases for his restaurants, Richard hopes to channel the unpretentious attitude that helped make Arthur such a success.
"I chose the name Uncle Arthur's because I wanted a place that people in the neighborhood would feel comfortable at and hopefully not pretentious," Richard said.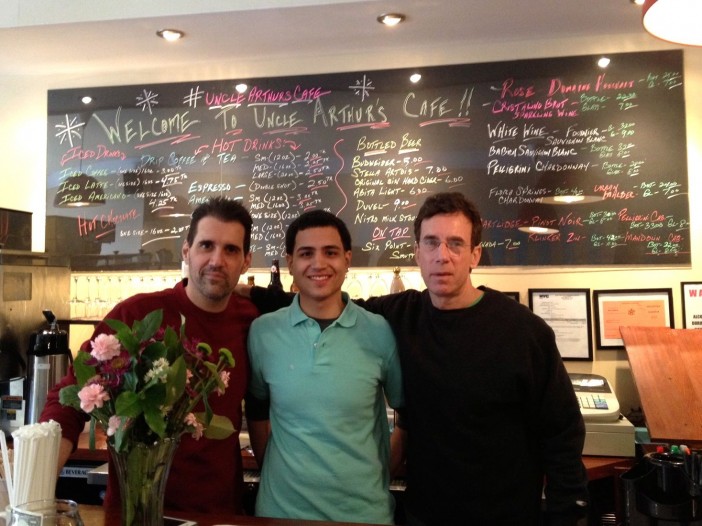 The newly renovated space certainly feels that way. There's ample seating, it's surprisingly quiet for being right off of a main intersection, and the staff — some of whom you may recognize from The Soup Bowl, including Jerry, Christopher, and Richard, pictured above — is warm and friendly.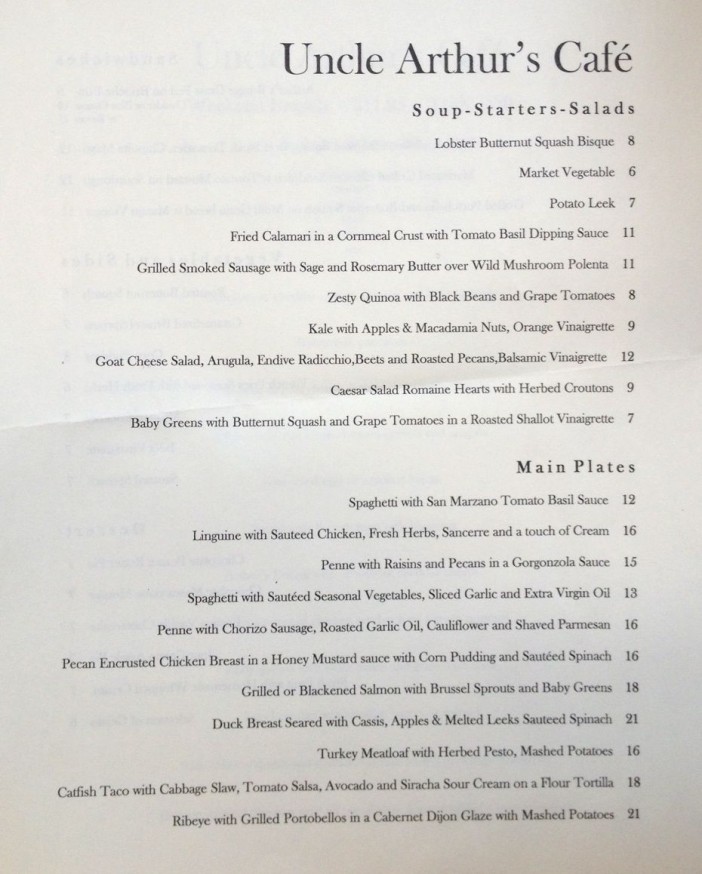 They're aiming for "eclectic American cuisine," and that's evident in the menu, which features a range of items from soup (of course), including the lobster butternut squash bisque ($8); salads such as a kale with apples, macadamia nuts, and an orange vinaigrette ($9); sandwiches like the grilled portobello and butternut squash with mango vinegar ($11); and main courses including penne with chorizo, roasted garlic oil, cauliflower, and parmesan ($16) and the seared duck breast with cassis, apples, melted leeks, and sautéed spinach ($21).

For those just looking for a quick cup of coffee and a pastry on the way to the subway, they've got that too — or, you can stick around for a bit and get some work done using their free wifi.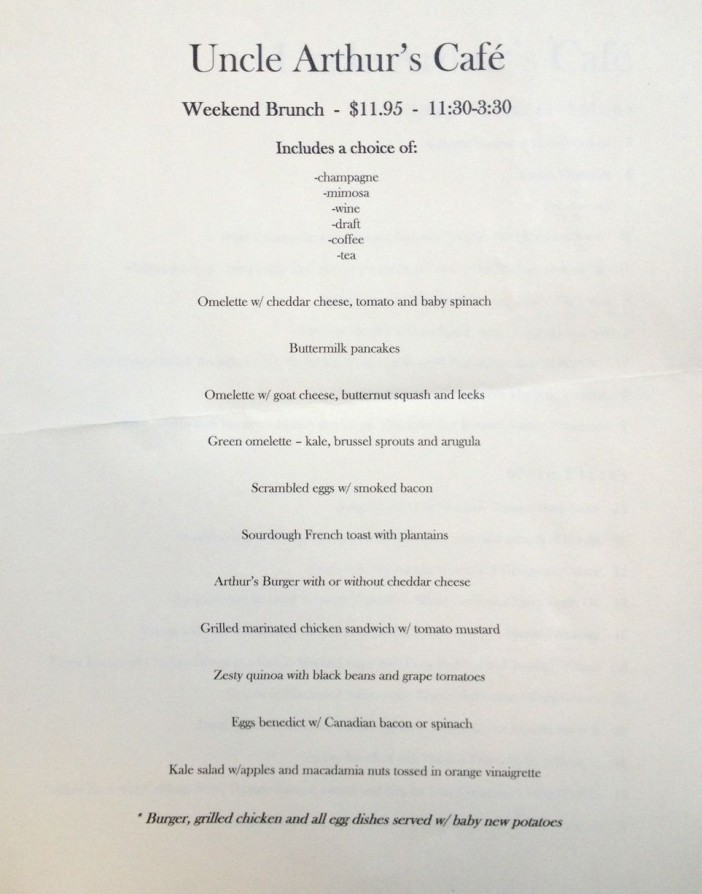 On the weekends, this will be a nice spot for brunch. Richard says this past weekend was pretty bustling, as people just started learning that they'd opened. They're doing brunch from 11:30am-3:30pm on Saturdays and Sundays, and for $11.95 you get a choice of drink (which includes mimosas, as they do serve wine and beer) and a choice of dishes that include an omelet with goat cheese, butternut squash, and leeks, sourdough french toast with plantains, and quinoa with black beans and grape tomatoes.
Has anyone been yet? What'd you think?
Uncle Arthur's Cafe is located at 237 9th Street. Hours are Sunday-Thursday from 7am-10pm, and on Friday and Saturday from 7am-10:30pm.