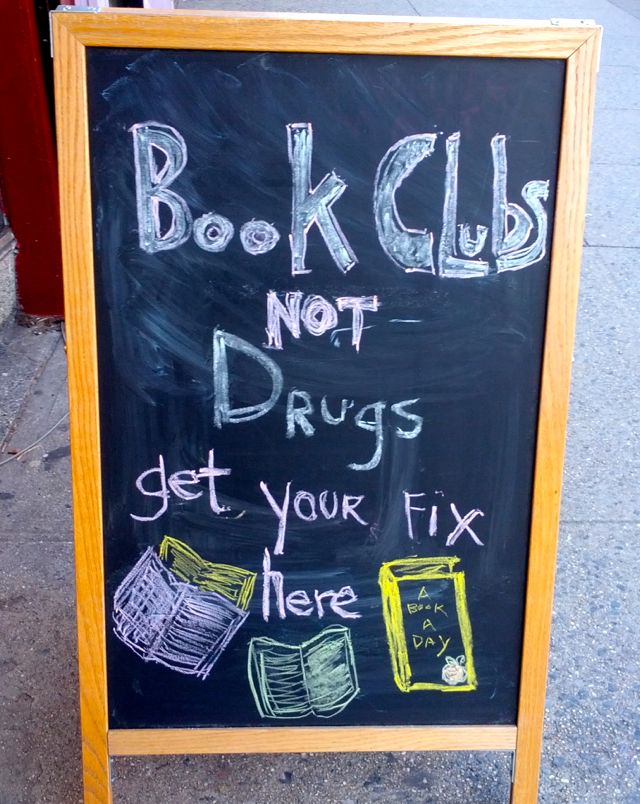 If you're looking for some reading suggestions and a group to talk about books with (and one to eat with!), plan ahead for next month's selections at the Community Bookstore (143 7th Avenue) book clubs.
Community Bookstore Book Club, led by Stephanie Valdez (co-owner)
When: Wednesday, February 12, 7:30pm
The Book: Bleak House by Charles Dickens
About: One of Dickens' most celebrated works, you'll find competing claims of love and inheritance — complicated by murder — have given rise to a costly and decades-long legal battle that one litigant refers to as "the family curse."
Essays Book Club, led by Michele Filgate
When: Tuesday, February 11, 7:30pm
The Book: Magic Hours by Tom Bissell
About: Exploring the highs and lows of the creative process of all sorts of artists.
Cookbook Club, led by Sam Jaffe-Goldstein
When: Wednesday, February 26, 6pm
The Book: Japanese Soul Cooking by Tadashi Ono and Harris Salat
About: Nothing like food and books to bring people together! In this first meeting of the Quarterly Cookbook Club, test a recipe from this book of Japanese comfort food and share the results.