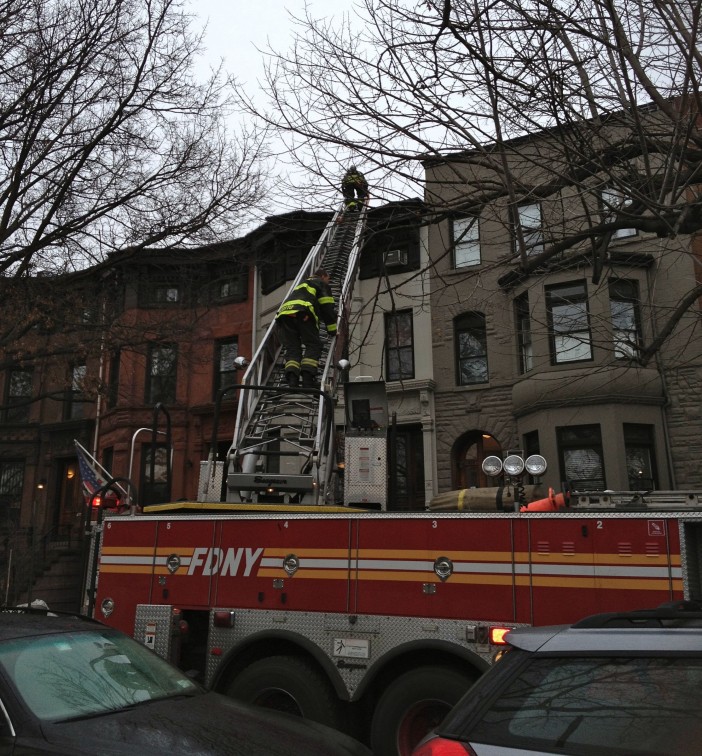 In case you were one of the many parents who saw a bunch of fire trucks on 2nd Street between 6th and 7th Avenues on Monday morning while dropping the kids off for school at PS 321 (including a few who contacted us to ask about it), we just wanted to let you know that there wasn't a fire, thankfully.
The FDNY tells us they responded to a call this morning at around 8:30am about smoke coming from a building on the block, but that they responded and found it was likely just an oil burner in need of servicing.
"Sometimes an oil burner will spew black smoke, and it looks bad, so people will call us," a representative for the FDNY told us. "But that's okay — if you see something, call us, and we'll check it out to be safe."
Thanks to neighbor Natalie Clay for sharing this photo.