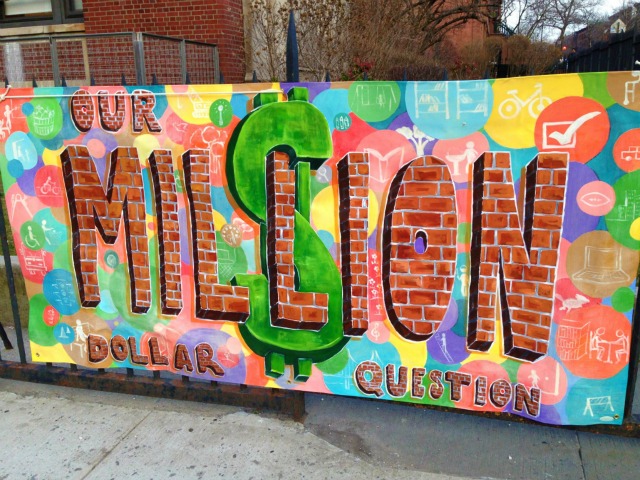 Voting for the third year of participatory budgeting in District 39 is fast approaching, and Councilmember Brad Lander just shared the projects that you'll be able to choose between.
Some of the proposed projects in our area that are on the ballot include:
Repairs to the Ennis Playground basketball courts.
Fixes on three flooded, muddy pathways in Prospect Park.
Security camera installations all around the district, particularly near Prospect Park.
Raise medians, add benches and trees, and more to help safety on 4th Ave from 8th-18th Sts.
Laptops for 3rd-5th graders at PS 321 and other area schools.
Convert the sidewalk in front of John Jay into a pedestrian plaza.
Check out all the projects on the ballot, then get complete details at the PB Expo, which will be held on Wednesday, March 19 from 6:30-8:30pm at Camp Friendship, 339 8th Street.
This year's vote will be held on Saturday, April 5 and Sunday, April 6 in locations throughout the district (including at The Old Stone House on Saturday from 10am to 7pm). Early voting will be held Tuesday, April 1 through Thursday, April 3 at Brad Lander's office, 456 5th Ave, 3rd Floor.
All people age 16 and over who can verify that they live in District 39 are eligible to vote.