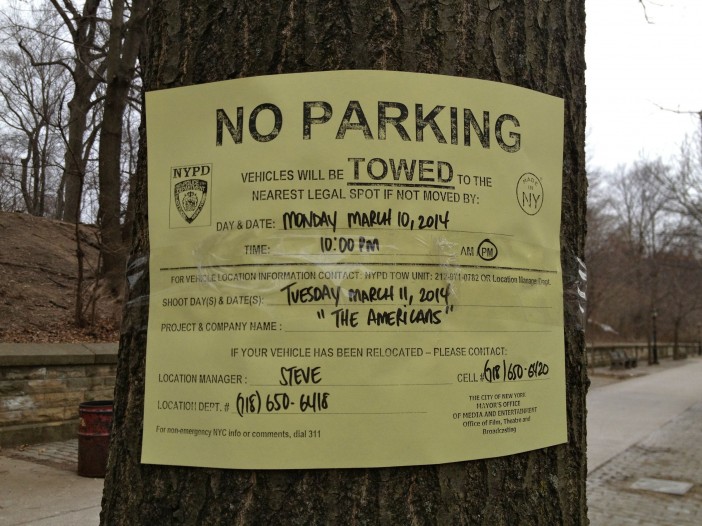 The FX Cold War drama The Americans will be back to film in the neighborhood on Tuesday, March 11. The television show, which stars Keri Russell (Felicity) and Matthew Rhys (Brothers & Sisters), just returned for its second season, which Entertainment Weekly has described as "brainy and twisty and kinky."
If you've watched the show, you may have already seen Park Slope make an appearance — they filmed on 8th Avenue last year.
They'll be shooting along Prospect Park West from Carroll Street to 2nd Street, and vehicles will need to be moved from that stretch by tonight, Monday, March 11 at 10pm. If you find your car has been relocated, contact Steve at or .