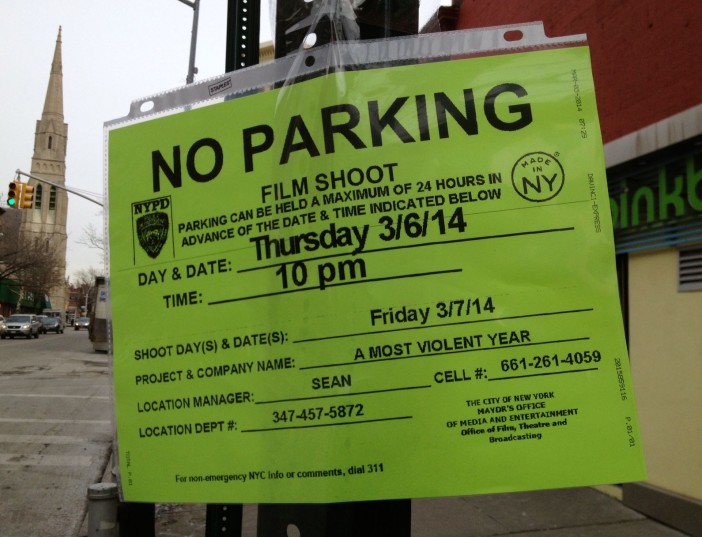 A Most Violent Year, the new film from J.C. Chandor — who most recently made the man-at-sea Robert Redford movie All Is Lost — will be filming in Park Slope later this week.
The film stars Jessica Chastain (Zero Dark Thirty) and Oscar Isaac (Inside Llewyn Davis) in a thriller set during a violent winter in New York City in 1981. Indiewire says it "follows the lives of an immigrant (Oscar Isaac) and his family trying to expand their business and capitalize on opportunities as the rampant violence, decay, and corruption of the day drag them in and threaten to destroy all they have built."
If she's on the set, you may not recognize the Oscar-nominated Chastain, who has been photographed wearing a wig for the role.
'No parking' signs are posted along 7th Avenue from mid-block between Garfield and 1st Street, and then down a little past 4th Street, with signs also going a bit up 3rd and a bit down 4th. Vehicles need to be moved by Thursday, March 6 at 10pm, and they'll be filming on Friday, March 7.
If you find your car has been moved, contact Sean at  or .