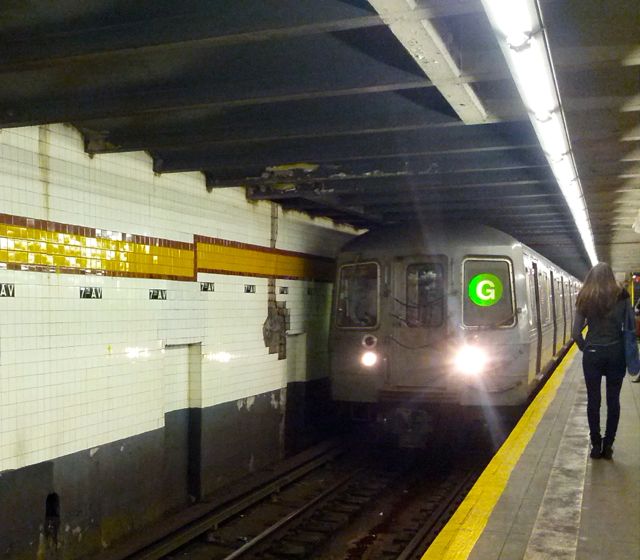 If you rely on the G train to get to Long Island City, you may want to be at an upcoming meeting where a number of local leaders will be on hand to discuss another impending shutdown of the G train.
From July 26 through September 1, the MTA will be suspending G train service between Long Island City and Nassau Avenue to make repairs related to Hurricane Sandy. Shuttle service will be provided, but local elected officials and rider advocates are putting together a community forum to discuss additional things they may be able to do.
The meeting is scheduled for Thursday, April 3 at 6pm at the Polish & Slavic Center, 176 Java St in Greenpoint, located off the G train at Greenpoint Avenue.
Leaders at the meeting will include Senator Squadron, US Rep. Maloney, Councilmember Levin, Borough President Adams, State Senator Dilan, Assemblyman Lentol, and Community Board 1. The town hall is being held in cooperation with: US Rep. Velázquez; State Senators Montgomery and Gianaris; Assemblymembers Brennan, Davila, and Millman; Councilmembers Cornegy, Cumbo, Lander, and Van Bramer; the Riders Alliance; and Transportation Alternatives.