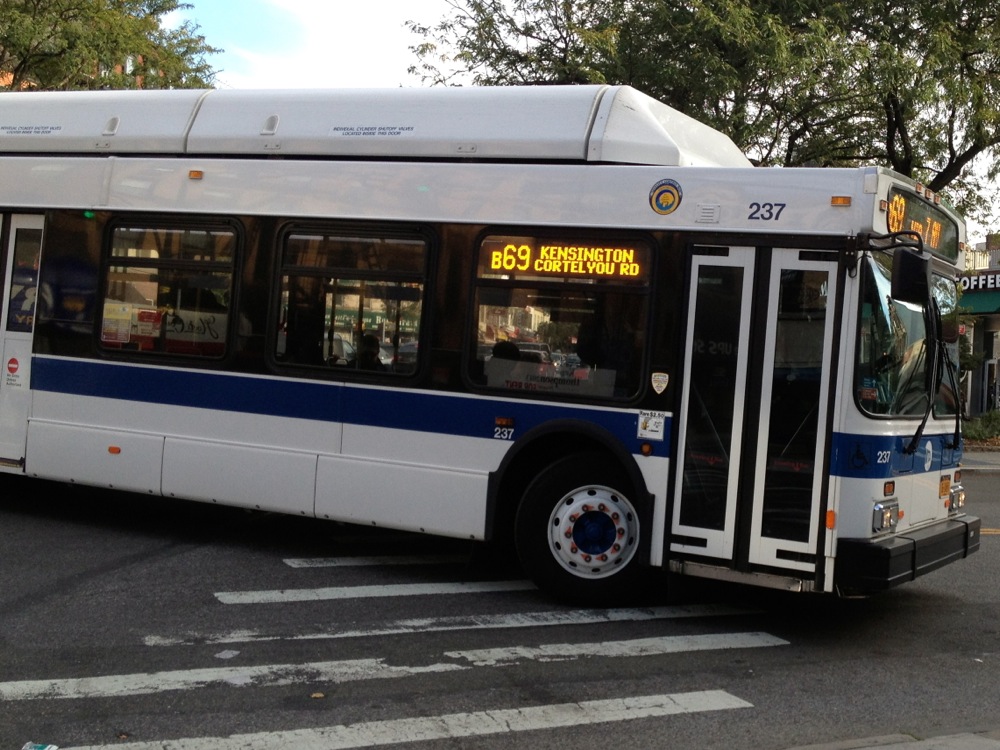 Have you ever found yourself standing on 7th Avenue waiting for the B67, peering down the street, wondering if you have enough time to grab a cup of coffee before the next bus comes? Starting March 9, you'll have a much better idea of when that bus will arrive, as the MTA rolls out Bus Time to all of Brooklyn and Queens.
Bus Time uses GPS hardware to transmit info about a bus' location, so you can find out where a bus is via smart phone, the internet, or text message:
Online: On your phone or computer, visit bustime.mta.info, where you can search by bur route or location.
Text: You can text an intersection or street address to 511123 from any cell phone to receive a message listing local bus routes, then you select a route and direction to learn the location of the closest bus stop and how far away the next buses are. Save a step by texting a bus stop code instead, which is provided in text responses, online, and printed on schedules at bus stops.
QR Code: If you have a smart phone with a QR Code reader, scan the code printed on schedules at bus stops, and your phone will take you to information about buses approaching the stop where you're standing.
There are also a whole bunch of apps you can try out that access the data — anybody have a favorite they'd recommend?