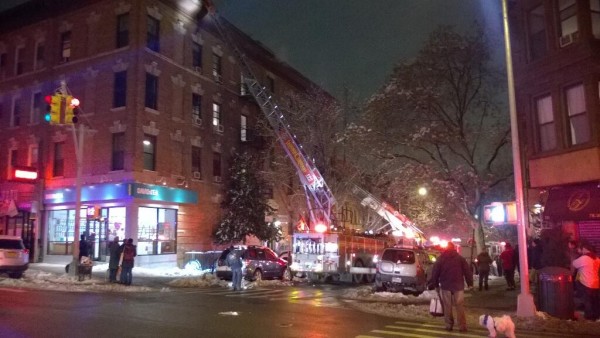 A fire broke out in the third floor apartment of 438 4th Street, on the corner of 7th Avenue, on Tuesday night. Thankfully, according to the FDNY, there were no injuries.
The FDNY says the call came in about the fire in the four-story building at 9:25pm, and they arrived on scene a minute later. About 12 units and 60 firefighters managed to get the fire under control at about 10pm.
The cause of the fire is under investigation.
The Red Cross was on the scene to aid those affected by the fire — if anyone knows how neighbors can help out, please let us know in the comments or by emailing us at editor@parkslopestoop.com.
Photo by AlfredAstort
News You May Have Missed: