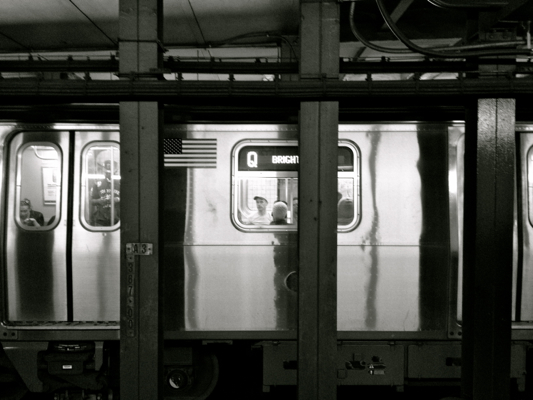 If you'll be riding the subway after 10pm this week, you're going to want to note the FasTrack changes that are affecting the N/R/Q lines.
Manhattan-bound D trains run local from 36 St, Brooklyn to DeKalb Av
Beginning 8:30pm, Monday, September 30 to Thursday, October 3
• Please allow additional travel time.
No N trains between Court St and Queensboro Plaza
Q trains are rerouted in Manhattan
R service ends early in Manhattan and Queens
Late Nights, 10pm to 5am, Monday, September 30 to Friday, October 4
N service operates in two sections:
1. Between Stillwell Av and Court St, making local stops
2. Between Queensboro Plaza and Ditmars Blvd
Q service operates between Stillwell Av and DeKalb Av, and is rerouted as follows:
• Via the D between DeKalb Av and 47-50 Sts
• Via the F to/from 57 St
R service operates in Brooklyn between 95 St and 36 St.
No R trains between Lower Manhattan and Downtown Brooklyn.
All times until October 2014
Travel Alternatives
• Take the 7 for service between Queens and Manhattan.
• Take the 2, 4, D, F Q for service between Brooklyn and Manhattan.
See the FasTrack map for additional details.
These schedules sometimes change, so check mta.info for the latest information.
News You May Have Missed: