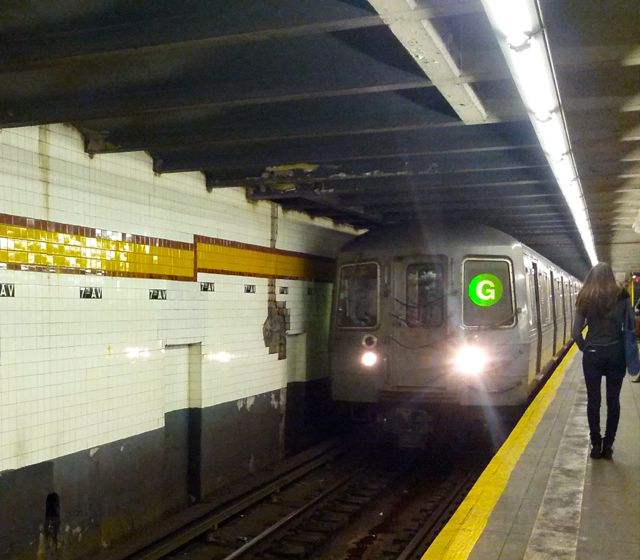 Heads up if you're hoping to catch an F to Manhattan this weekend:
Queens-bound F and G trains skip Fort Hamilton Pkwy, 15th Street/Prospect Park, and 4th Avenue/9th Street
11:45pm Friday to 5am Monday, Oct 11-14
For service to these stations, take the F or G to 7 Avenue or Smith/9th Street and transfer to a Coney Island-bound F or Church Avenue-bound G. For service from these stations, take the F or G to 7 Avenue or Church Avenue and transfer to a Jamaica-bound F or Court Square-bound G.

No R trains between Lower Manhattan and Downtown Brooklyn
All times until October 2014
No R service at City Hall, Cortlandt, Rector, Whitehall, Court Sts and Jay St-MetroTech. R service operates between Forest Hills-71 Av and Bay Ridge-95 St. Trains run via the Q in both directions between Canal St and DeKalb Av.
These schedules sometimes change, so check mta.info for the latest information.
News You May Have Missed: