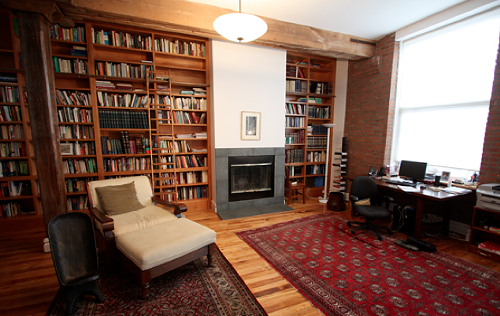 L Magazine has released a very thorough look inside the home of Park Slope resident and novelist Joshua Henkin (Matrimony). The 30-photo slideshow walks you through the charming brownstone, and is accompanied by a Q & A with the writer (who is also the director of the MFA Program in Fiction Writing at Brooklyn College).
The library, complete with a sliding ladder, is the stuff of any book-lover's dreams. Henkin agrees:
What's your favorite thing about your space?
The built-in bookshelves directly behind me and, especially, the library ladder.

What's your least favorite thing?
That I know the Internet password.


What's your favorite room in your space?
The one with the library ladder.
Look out for Henkin's latest novel, The World Without You, which has been named an Editor's Choice Book by the New York Times.
Photo via L magazine